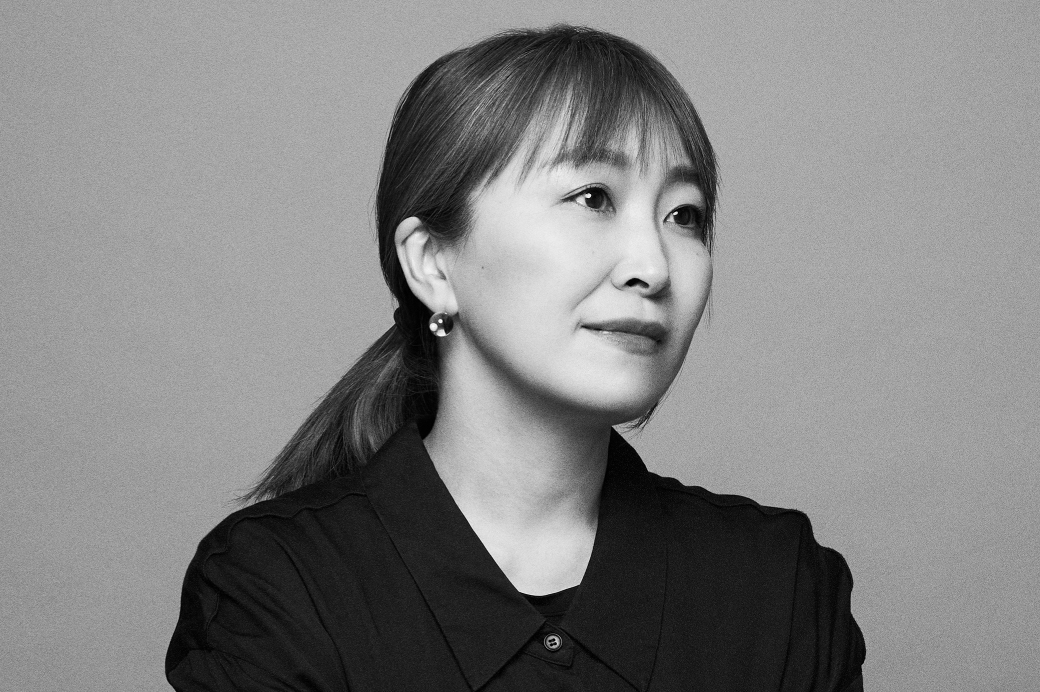 Miki Ishida
SHISEIDO HAIR&MAKEUP ARTIST
Manages prestige brand Clé de Peau Beauté while working across various fields in Japan and abroad
Makeup artist Ishida Miki is known for creating complexions of almost otherworldly
perfection. Her signature look, bihada, from the Japanese for beautiful skin, balances light
and shadow, and brings out the array of subtle shades inherent in each complexion. With fine texture, even tone, moisture and translucency, each look Ishida creates reflects the joy of life.

Bihada goes beyond skin. With her artist's eye, attention to detail and appreciation for
Japanese craftsmanship, Ishida creates bihada as the foundation for a wide range of makeup expressions that spotlight an individual's true and unique beauty.


Since joining Shiseido in 2001, Ishida has worked as the brand's hair and makeup artist on a variety of assignments as well as for Fashion Week events in New York, Paris and Tokyo.
She lent her expertise to Clé de Peau Beauté for the development of products, helping to craft a foundation that actualizes ideal skin and brushes designed for effortless makeup application. She's contributed to numerous editorials for leading magazines, from Vogue to
Elle Japan to Harper's Bazaar China.

Ishida believes that bihada is a lifelong pursuit. It is attainable whoever you are, and it begins within.
Advertising

Clé de Peau Bauté (ambassador) / ANESSA / The Collagen / Dolce & Gabbana / TSUBAKI / SHISEIDO ULTIMUNE / SHISEIDO GLOBAL SUNCARE / URARA / PURE & MILD / ELIXILE / SENKA / FERZEA / 3D Mask (KOWA) / airweave web movie (airweave) more…
Magazines

VOGUE / FIGARO japon / ELLE Japan / Harper's BAZAAR CHINA / WWD / HANATSUBAKI / SOEN / GINZA / Et Rouge / Domani / In Red / OTONA MUSE / MAQUIA, / VOCE, /BITEKI / 25ans and more…
Show&Event

[NY COLLECTION]

Michael Kors / A Detacher / Vera Wang / Zero Maria Cornejo / Narciso Rodriguez / Self Portrait /Porche Design / Susan Cianciolo / Barbara Tfank / Greg Lauren / Tia Chibani / Son Jun Wong /Josie Natori / Yuna Yang and more…

[PARIS COLLECTION]

Hermes / Céline / Lutz Huelle / Issey Miyake / Sonia Rykiel / Rochas / Toga / Acne Studio /Julian David / Christian Wijnants / Banessa Bruno / Jacquemus / Nehera / Wanda Nylon /Valentin Yudashkin / Limi Few

[PARIS Men's COLLECTION]

Victor & Rolf /Mugler / Adam Kimmel / Cerutti / Thom Browm / Issey Miyake

[TOKYO COLLECTION]

Kamishima Chinami / Peach John / Hanae Mori / Beautiful People / Yuki Torii / Hiroko Koshino /Diane Von Furstenberg / Dolce&Gabbana
Award

2003 - 2004 NHDK (Nihon Hair Design Kyokai) Contest, MATOME Hair Category, Excellence Award, 1st Place

2009 ZENKONKYO (All-Japan Wedding Beautician Association)

2010 JHA (Japan Hair Dressing Awards) New Face Award Finalist Nomination
Related Information

Brand: SHISEIDO MAKEUP (2013) / Benefique Theotee (2013 -) / Maquillage (2010SS, 2012SS -) / TSUBAKI / ANESSA (2012) / URARA (2012 -) / Sea Breeze (2011) / The Collagen (2010) / Senka (2010 -) / Chinese skincare brand PURE & MILD (2008 -)

Photo album: Hikari Mori HIKARI MORI / ANTEPRIMA COLORS OF LIFE (Gaile Lok)

Qualification: 2005 INA (International Nail Association) nail specialist AAA acquisition / 2009 INA (International Nail Association) gel nail certification Level 2 acquisition