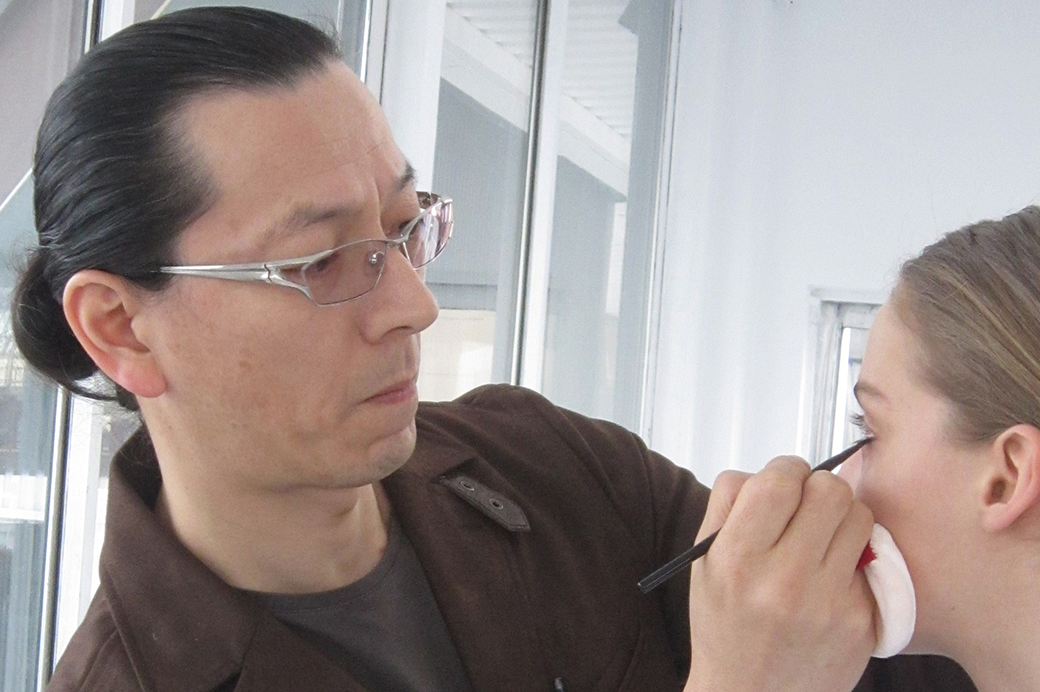 Hironori Irie
SHISEIDO HAIR&MAKEUP ARTIST
Talented at creating elegant grown-up looks. As a SABFA lecturer he enjoys contributing to his students' development
Irie Hironori has been working at many backstage of overseas fashion shows; foreign designer shows in Japan and bridal shows. Aside from the actual hair and makeup works, from 1995 to 2010 he was the director of Hair-makeup Salon MASA and organized the salon stylists, also, is the technical trainer to Shiseido beauty consultants, globally. He nurtures the beauty stylists in and out of Shiseido and making many seminars in Japan. He is the member of creative project committee Nihon Design Kyokai (NHDK.)

In the company Shiseido, he worked in hair makeups mainly for advertising, publicity, and commercial films on television for many brands. He is now the chief tutor for creation course of Shiseido hair and makeup school SABFA (Shiseido Academy of Beauty and Fashion.)

He intended to start this work when he saw the adoring works of Masayoshi Ohtake, one of the top hair makeup artists of Japan. He feels most worth doing his job when he senses the unity within the team.

Joined Shiseido in 1983. Shiseido Hair & Makeup Artist. Graduated from Shiseido Beauty Academy.