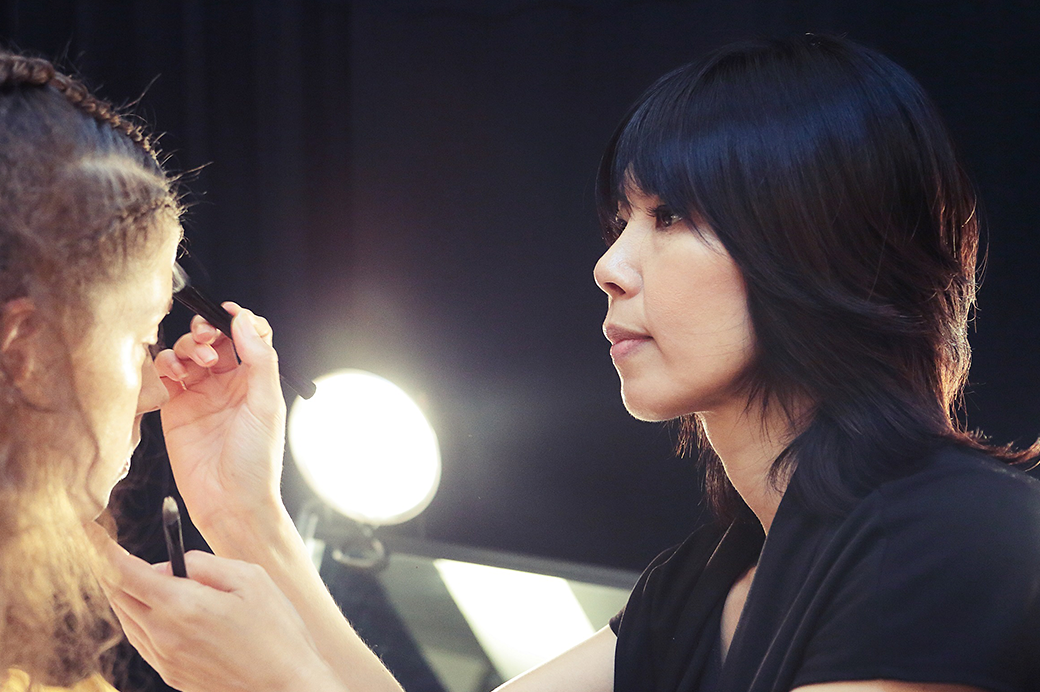 Suzuki Setsuko
SHISEIDO TOP HAIR&MAKEUP ARTIST
Researches and shares the evolution of beauty trends. "Reflecting the mood of an era. That's what makes hair and makeup interesting"
Suzuki Setsuko is actively working in advertisings and product planning for the hair and makeup of the brands in Shiseido, and fashions and beauty magazines. She is well known for her beauty expression makeup where you would find trends silently inside and also, for her sensitive yet speedy makeup techniques. Through those reputations many actresses and television stars ask for her makeups. She also takes in charge of teaching techniques for beauticians in and out of Shiseido.

With her working experience of fashion shows backstage in New York, Paris & Tokyo, and with long term street research survey, in 2014 she had presented total information of The Transition of Japanese Women's Makeup, which became a big buzz, and in 2018 The Beauty Trend Transition in Heisei Era (1989-2019) – Acceleration of trend shift ushering in era of diversity-. She depicted the changing trend across 100 years and 30 years for the Heisei era in Japan with a single model by utilizing findings in its long-term trend research from1987.

Joined Shiseido in 1993. Shiseido Top Hair & Makeup Artist.
Advertising

Za(2018-) / FUTURE SOLUTION(2015)
Show&Event

[PARIS COLLECTION]

Member : Jean Paul Gaultier / Viktor&Rolf / Givenchy / Loewe / Paco Labanne / Luts Huelle / Christian Lacroix / Issey Miyake / Limi feu / Christian Wijnants etc.

[MILAN COLLECTION]

Member : Emilio Pucci / Missoni

[NY COLLECTION]

Lead : Claudia Li / M Patmos / Son Jung Wan / Tia CiBANi / Josie Natori/ BarbaraTfank / Devon Halfnight Leflufy / Tom Scott etc.

Member :Marc Jacobs / Vera Wang / Thom Brown / Rachel Comey/ A MOI / A Detacher etc.

[TOKYO COLLECTION]

Lead : HIROKO KOSHINO / Loro Piana etc.
Related Information

TV : Fashion Tsushin / NHK World etc.