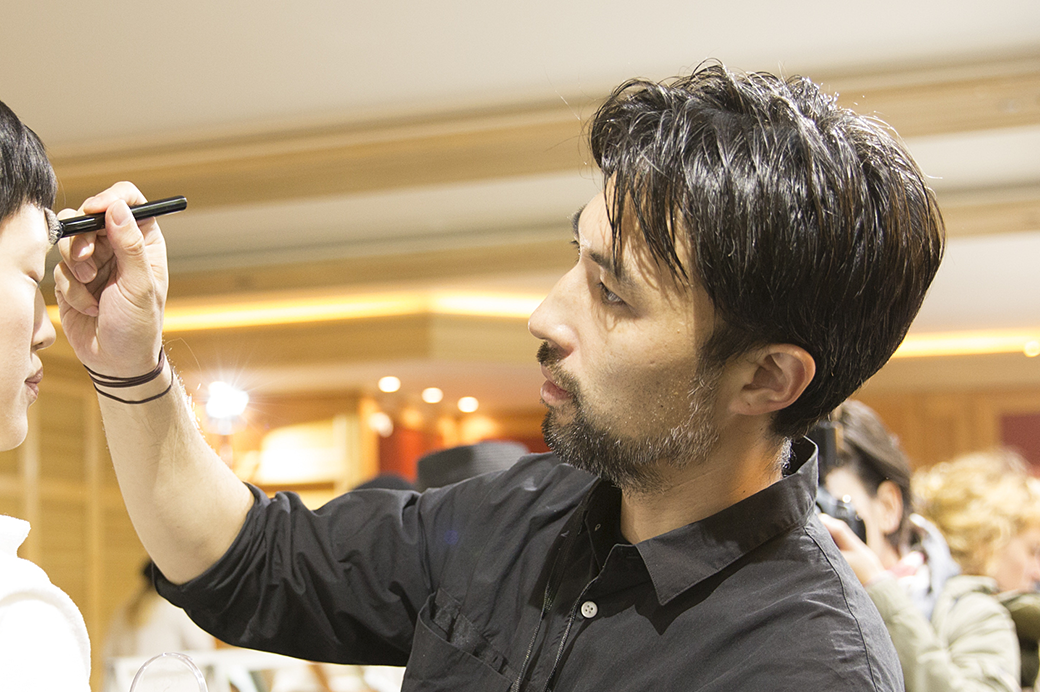 Kenji Toyota
SHISEIDO TOP HAIR&MAKEUP ARTIST
Collection artist who also analyses the latest hair and makeup trends
Toyota Kenji actively works as top hair and makeup artist at the backstage of fashion shows in New York, Paris, and Tokyo and analyzes the hair makeup trends. He specializes in simple and natural hair makeup which puts a spotlight to each personality of a person. In the company Shiseido, he takes mainly in charge of hair makeups in advertisings.

His motto is to make a professional work not ending in just a self-delight. He feels satisfaction when he had created a work with the team with many tries and errors. He admires a person who creates qualitative works with endless playful minds.

Joined Shiseido in 2002. Shiseido Top Hair and Makeup Artist.
Related Information

Brand: INTEGRATE (2013- Cecil Kishimoto, Nana Komatsu) / Maquillage (2012- Kiko Mizuhara) / FWB (2013-Yu Aoi) / HAKU (2011 Juri Ueno) etc.