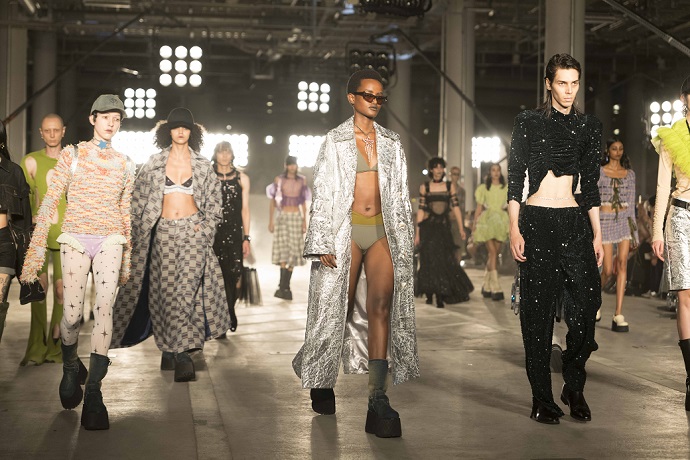 PAMEO POSE 10th Anniversary Runway
Mikiya Fujioka served as the lead hair and makeup artist for the PAMEO POSE 10th Anniversary Runway Show.
PAMEO POSE 10th ANNIVERSARY RUNWAY "MY WAY"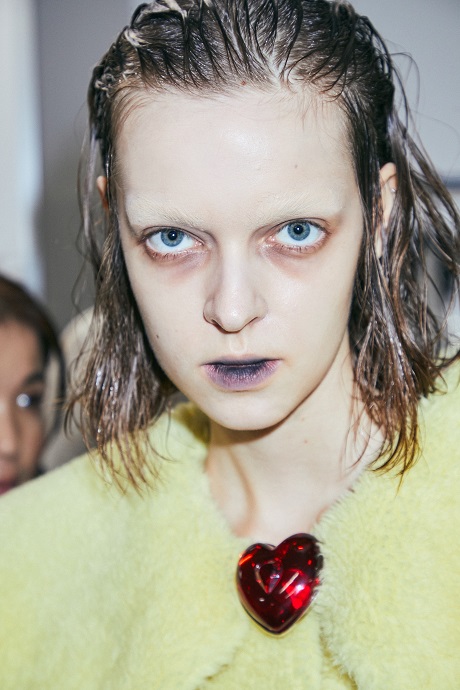 PAMEO POSE, as well as the designer Peli, has come a long way in the past 10 years. Their latest runway show was held in the parking lot of the National Stadium with the concept of each individual bringing their own culture, inspired by the club, the place that Peli considers to be the most beautiful.

The show consisted of three parts, the first of which was the 23 A/W "MOIST PUNK" show, which added a slightly grown-up feeling to the rough punk look admired in one's youth.

The second part was a collaboration with "JoJo's Bizarre Adventure: The Golden Wind." This collection of JOJO Part 5 was inspired by an explosion of unique personalities found in the club, especially fashionable it girls.

The third part was the 24 S/S "MY WAY." This collection was like a DJ set list mixing several genres like glam, punk, techno, psychedelic, and many others. It was inspired by the image of club kids, each freely mixing everything together.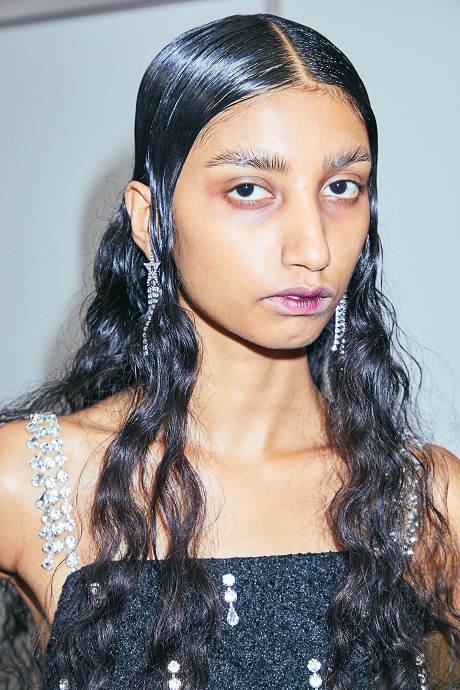 The hair and makeup were designed to match the brand identity, which consists of two opposing sides: feminine and masculine, romantic and punkish. And the theme behind the collection was the unique, fashionable characters who gather at the club.

<Makeup>
To create the impression of a goth, the eyebrows were erased, dark shadows were created under the eyes, and a dark gradient lip color like black or dark cherry was used as the key focus color.

Products used
Eyeshadow: SHISEIDO Makeup Pop Powder Gel Eyeshadow 04 Sube-Sube Beige  

Lips: NARS Power Matte Lip Pigment 2774 (ROCK WITH YOU Deep Mulberry)   


In keeping with the models' unique personalities, the hair styles were designed to evoke various sub cultures such as punk, techno, rock and new romanticism.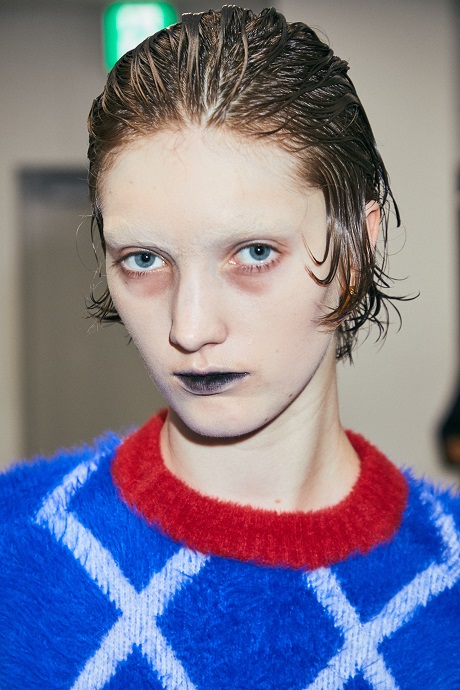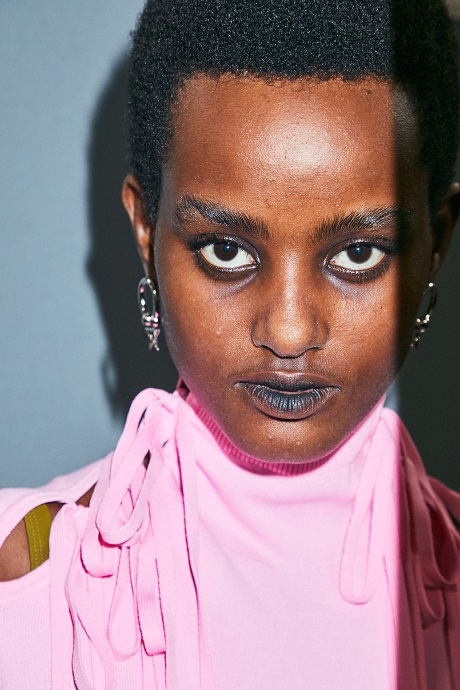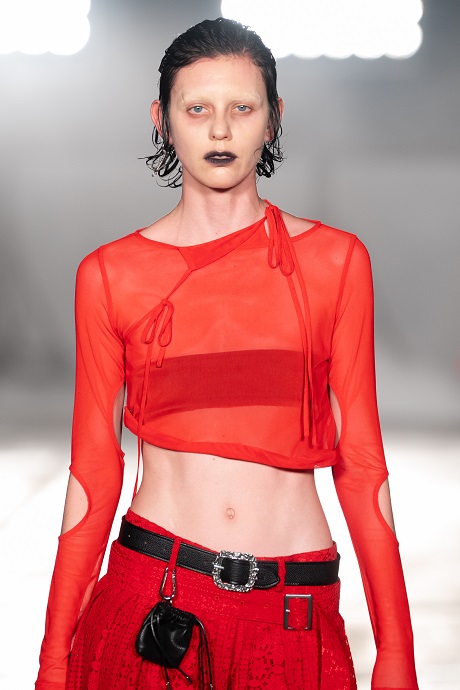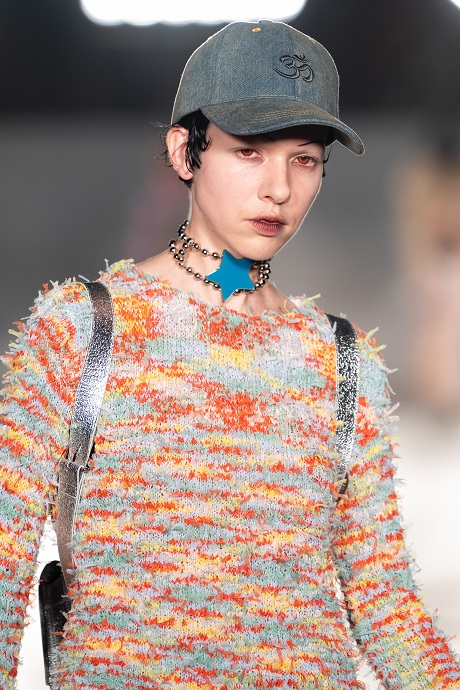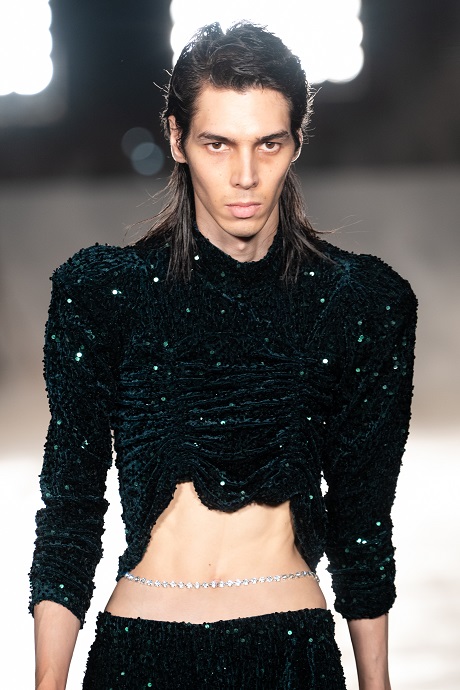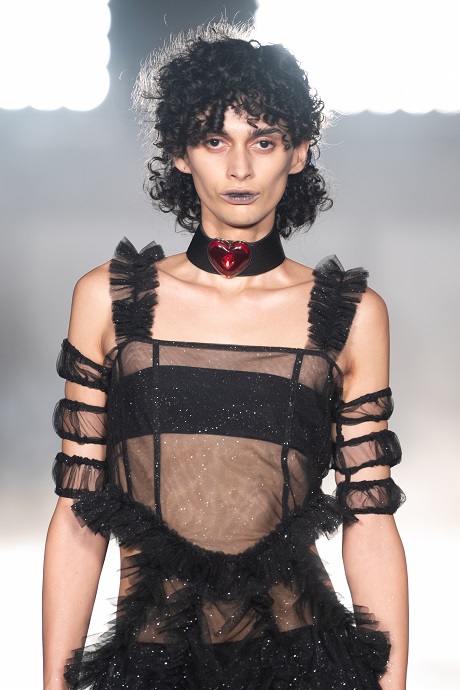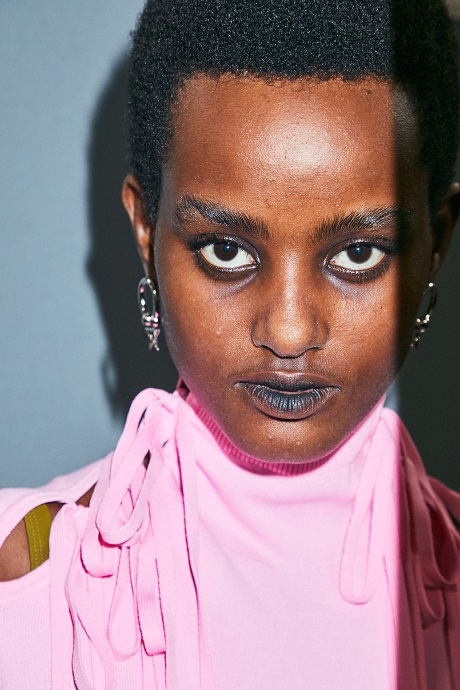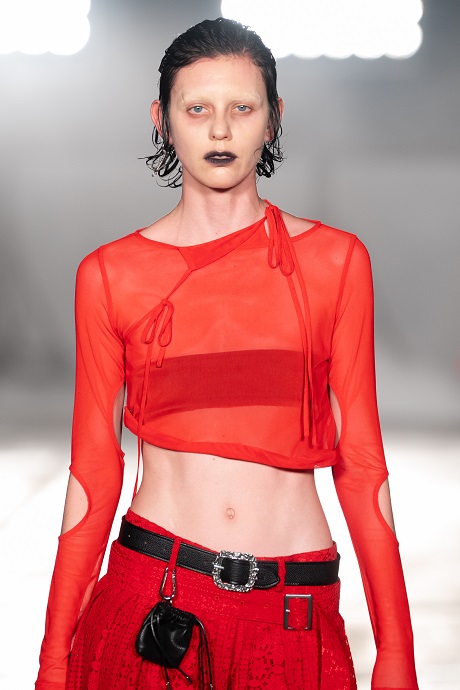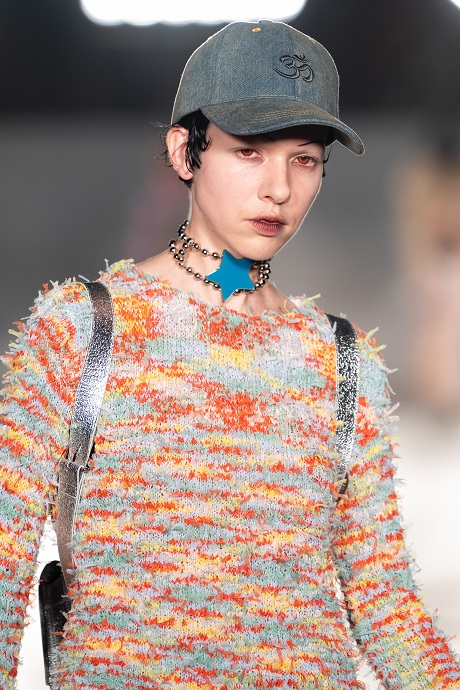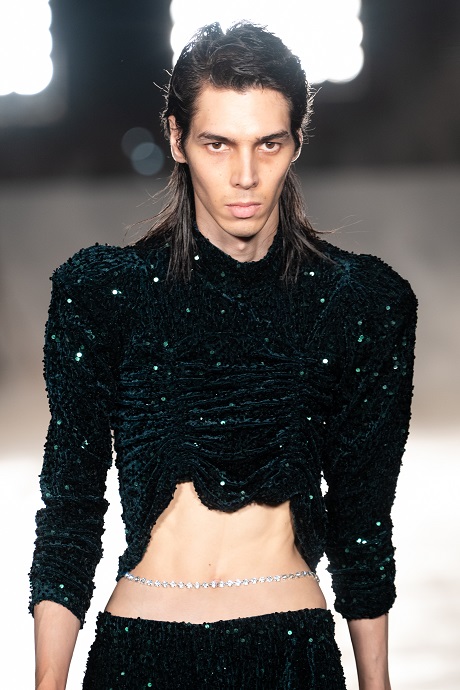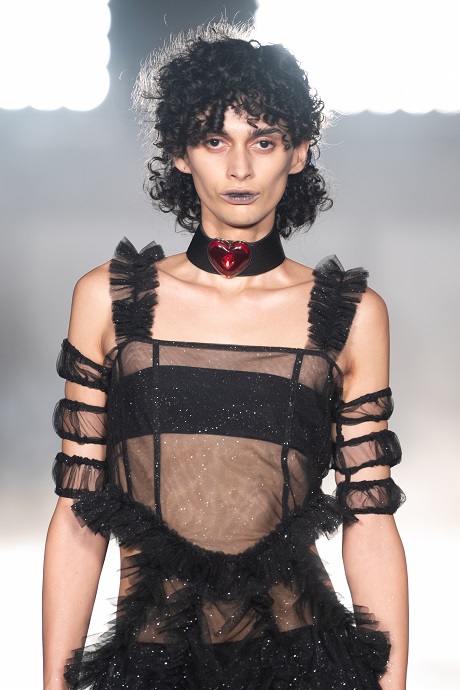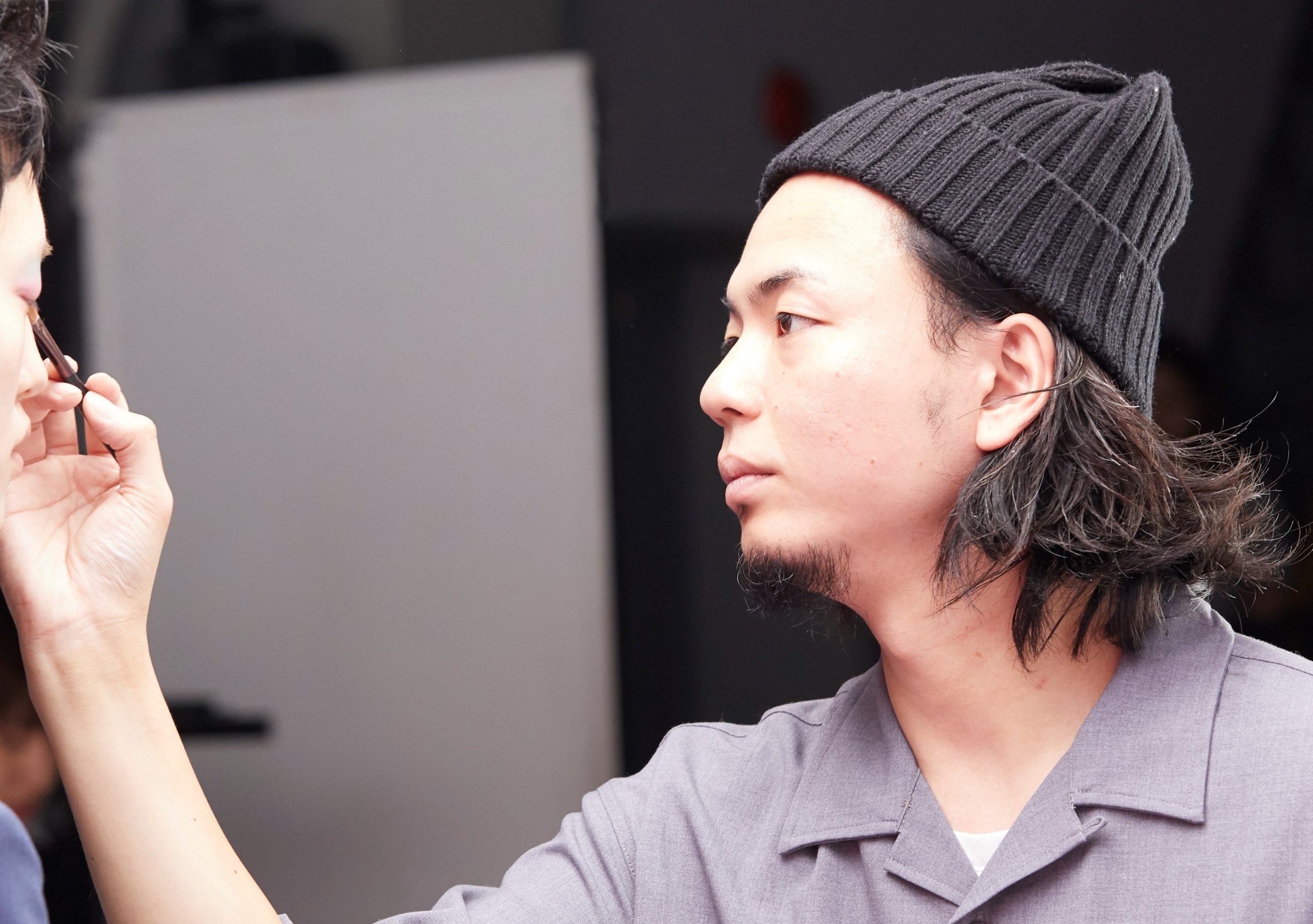 SHISEIDO HAIR&MAKEUP ARTIST

Renowned for his creative, on-trend hair and makeup