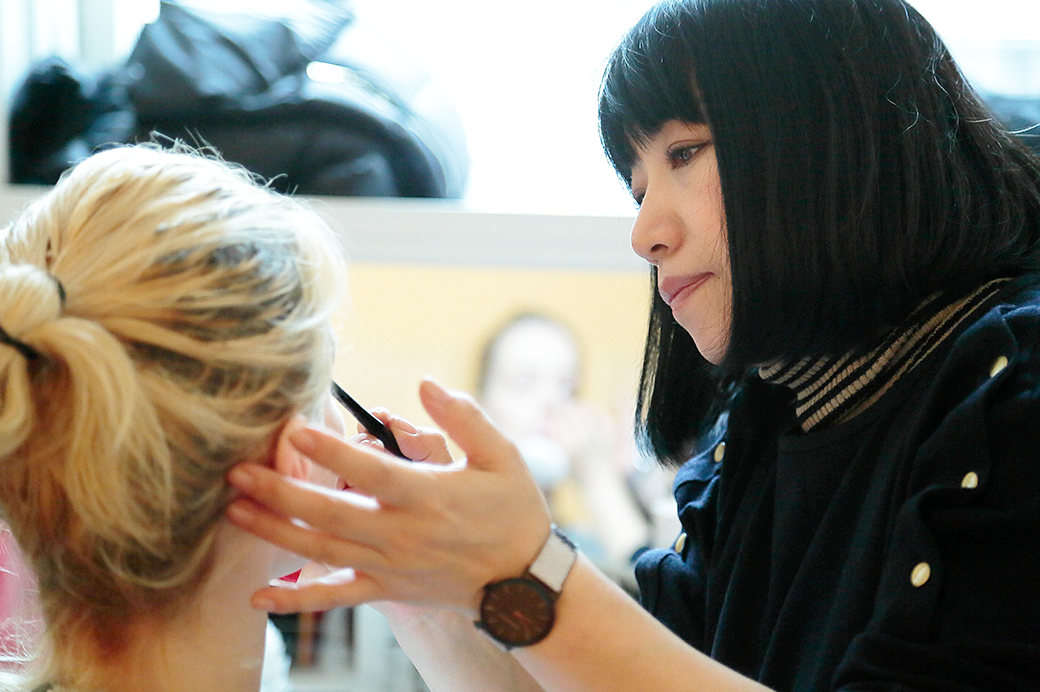 Miyako Okamoto
SHISEIDO TOP HAIR&MAKEUP ARTIST
"Hair and makeup can make the heart shine." Managed makeup for Vogue editor-in-chief Anna Wintour on her visit to Japan
Miyako Okamoto has been stationed in New York for five years from 1998 to 2003. She had worked as a leading makeup artist in New York fashion shows. She conveys the idea of the trend in a simple way and specializes in casual and natural mode makeup.

In the company Shiseido, she has been working for product developments, commercial films shootings, and for the graphics of makeup brands such as Pied-nuds and MAQUillAGE. She produced the big hit item, Shiseido foundation brush 331. She appeared in Beauty Book series at BeauTV VoCE: a tv asahi broadcasted program in Japan by beauty magazine VoCE from November 2010.

She earned her present status by the crush when she saw the 1980 Shiseido makeup campaign poster of Fushigi-na Peach pie. A few years later when her mother bought a women's magazine, she saw a credit of Shiseido Total Beauty Research Center (present Beauty Creation Center) and became wanting to work there and entered Shiseido Beauty School (current Shiseido Beauty Academy.) Her motto is to take pride in the works. She wants to convey the idea to many people as possible that makeup has the energy not only to make a beautiful appearance but also beautiful inner side of yourself and give power to self-confidence.

She had made a makeup for Anna Wintour, editor-in-chief of Vogue magazine when Anna visited Japan. Also, she was the leading artist for the Dolce & Gabbana fashion show held in Tokyo with over 100 models.

Joined Shiseido in 1985. Shiseido Top Hair & Makeup Artist.
Books

Simple Charming Makeup (Fusosha)

Replace 7 Skins - Skin Makeup Recipe (Fusosha)