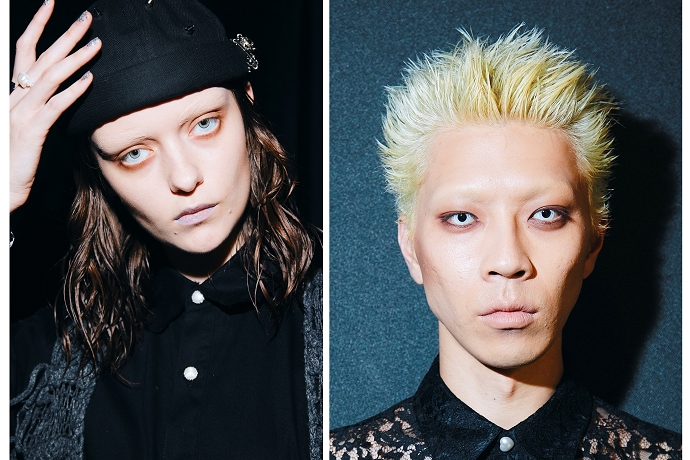 RAKUTEN FASHION WEEK TOKYO 2024 S/S Vol.1 「HEōS」「el conductorH」
Teruaki Shinjo served as the lead hair and makeup artist for "HEōS" and "el conductorH" at the Rakuten Fashion Week Tokyo 2024 S/S.
The Rakuten Fashion Week Tokyo for the spring/summer 2024 season was held from August 28 to September 2, and during the event, Shiseido hair & makeup artists worked with various brands.

▶Cooperating brands
el conductorH, HEōS, Wilsonkaki, TWEO, CINOH, DRESSEDUNDRESSED, HIROKO KOSHINO, and A BATHING APE®︎

This report covers the el conductorH and HEōS shows.
el conductorH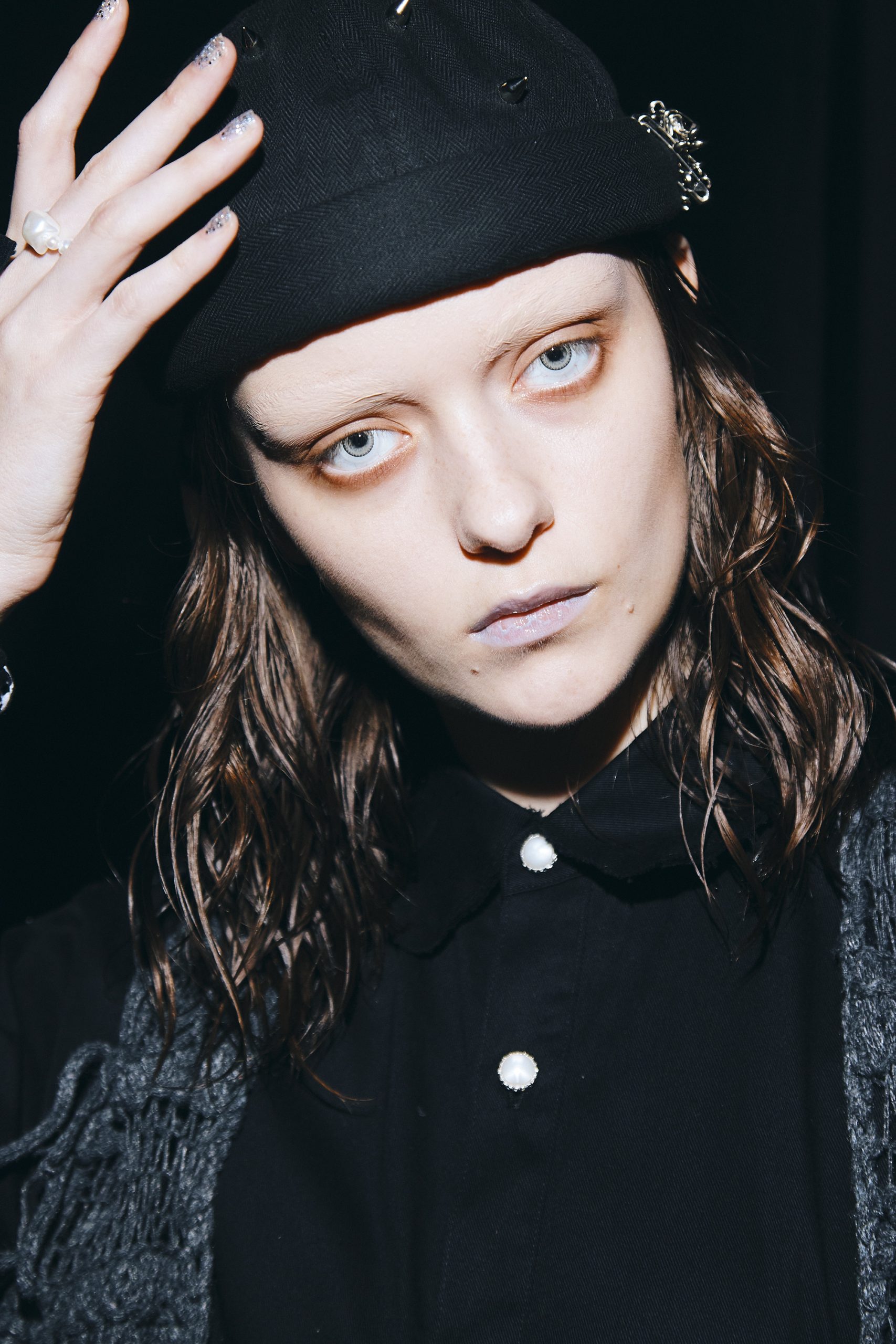 The theme for the collection was "suppression (suppression of emotion, activity, pain, power, etc.)." When designer Shintaro Nagamine visited Paris during fashion week, he saw people actively airing their complaints such as holding strikes and riots, a scene rarely seen in Japan, and he thought, "it is not natural for people to have to suppress their true feelings and activities." In line with this, he created a collection that projects the image of people who are struggling to free themselves from oppression. The key feature of the collection was the mix of decadence and traditional elements to showcase el conductorH's unique style.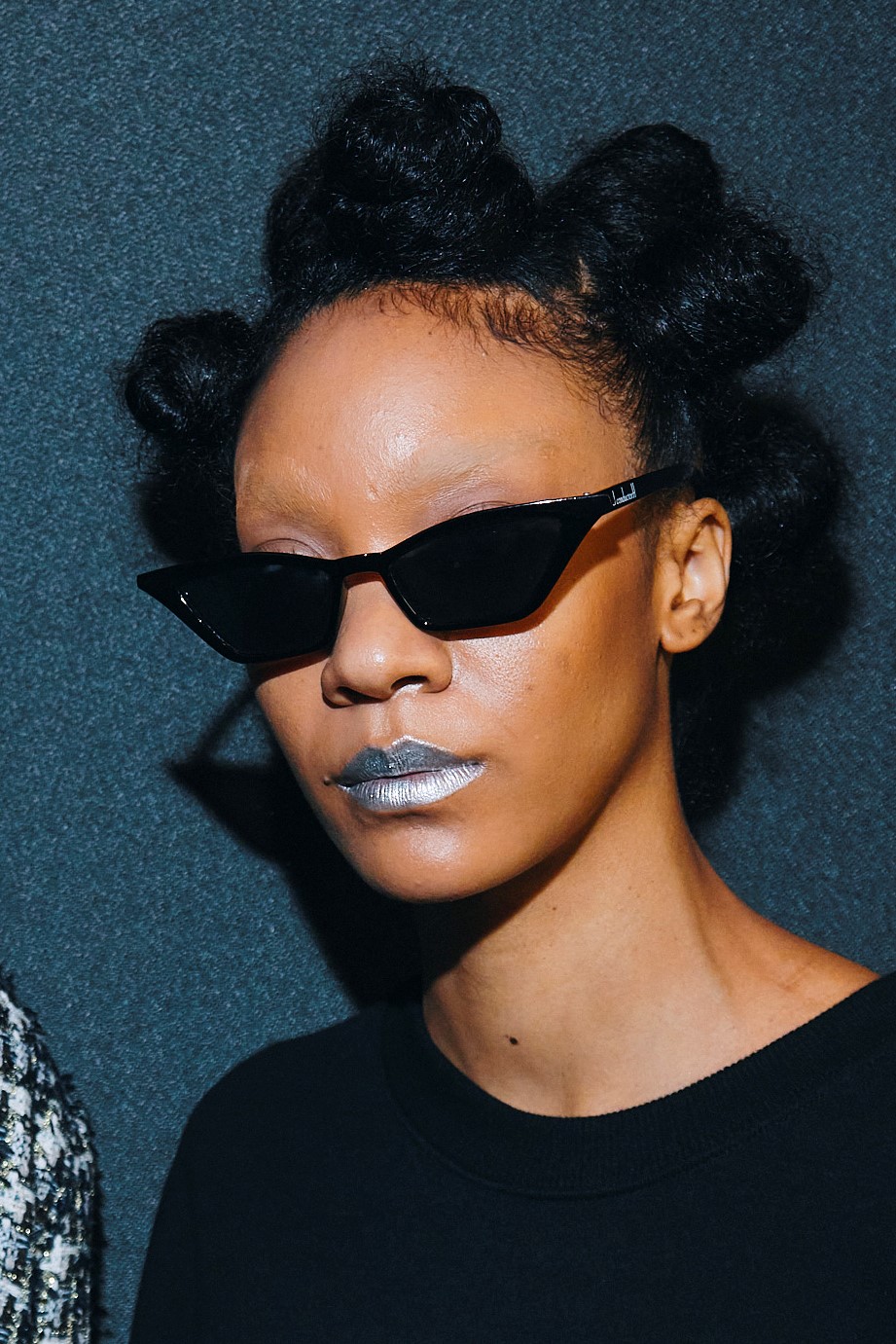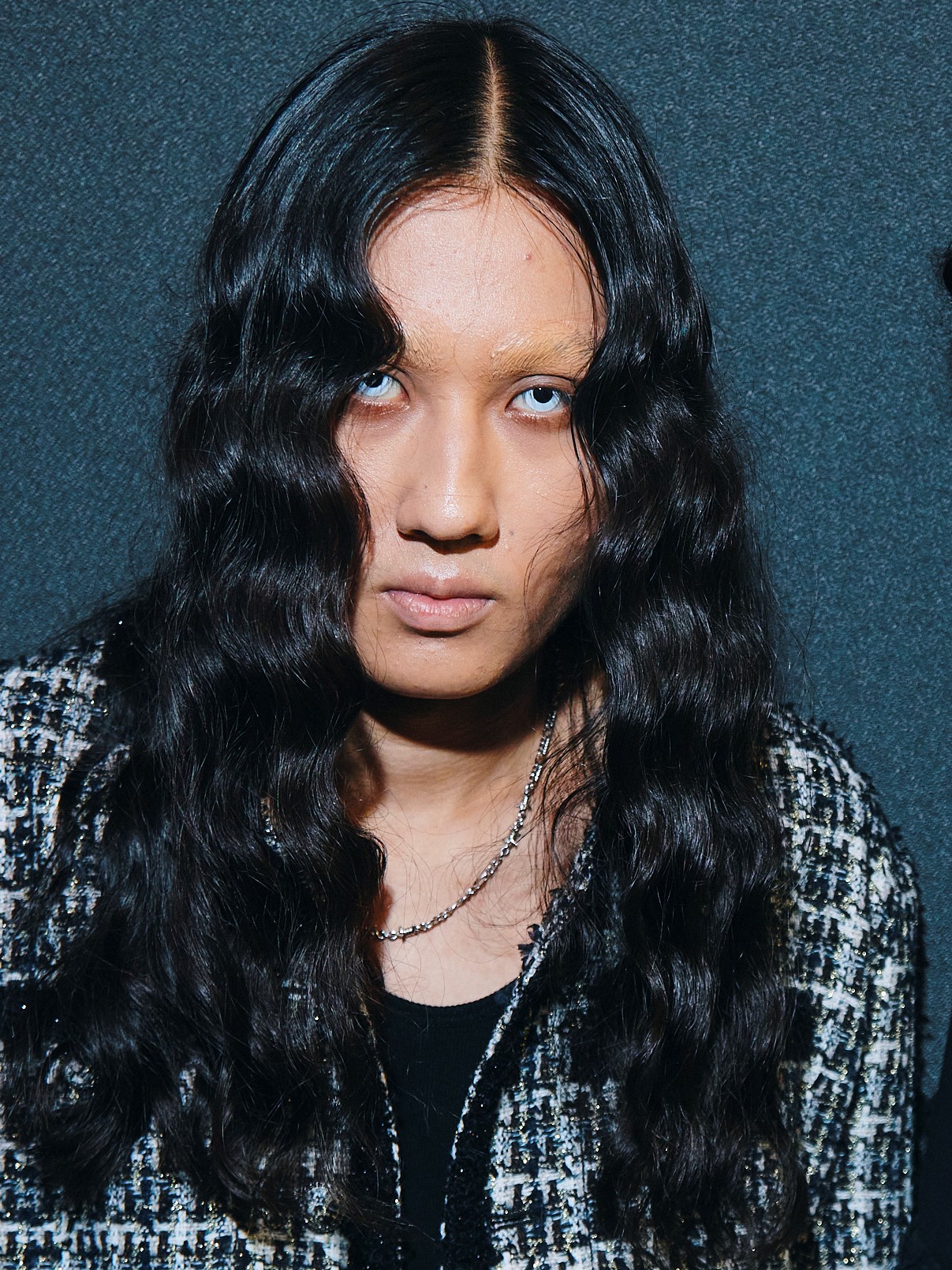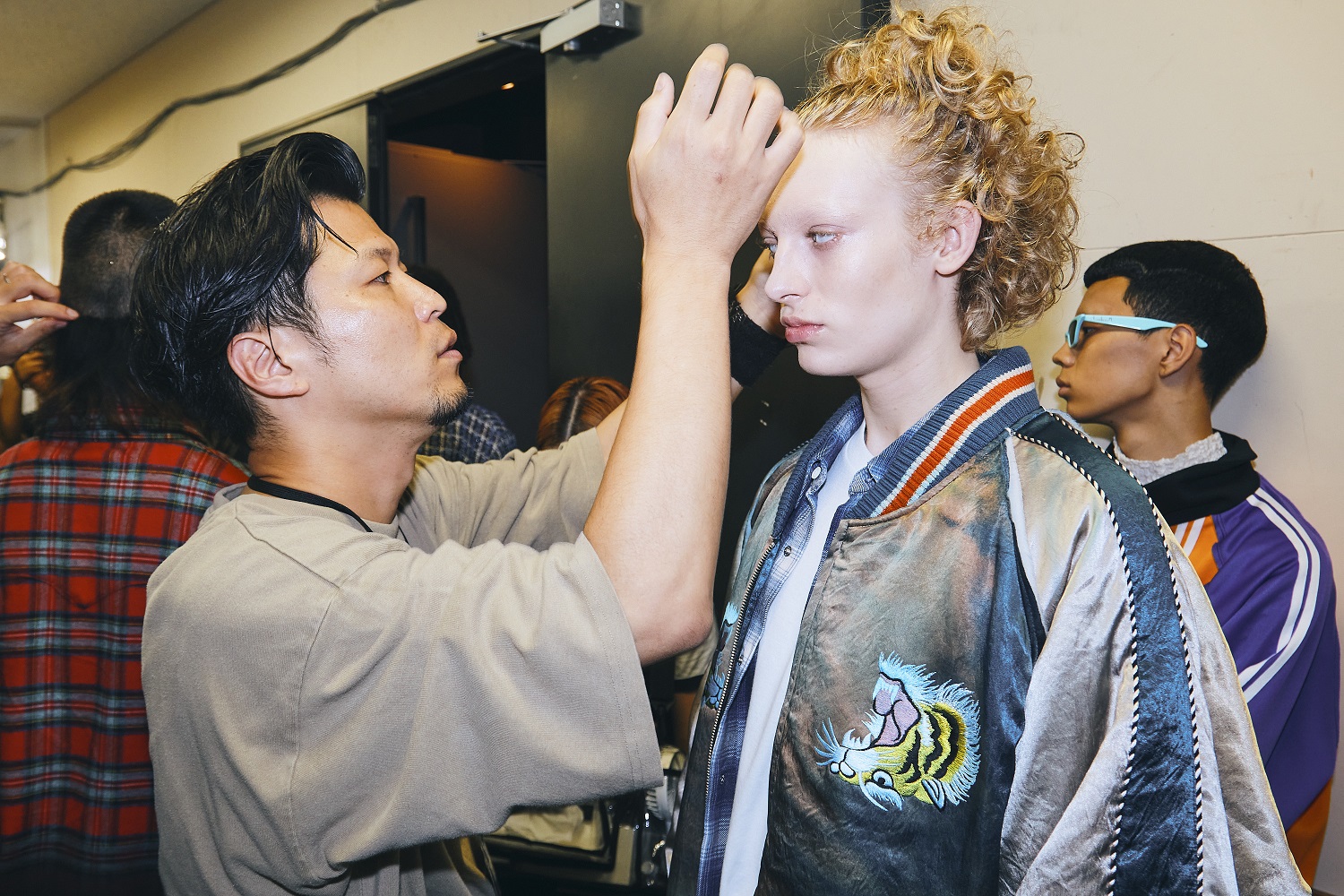 Hair&Makeup led by Teruaki Shinjo
As for the hair and makeup, Shinjo combined dark fantasy-like touches with diverse elements inspired by street culture to directly express the strong, fast-paced image of the brand.

Makeup
The use of white and gray color contact lenses and makeup that conceals the eyebrows and adds shadows around the eyes created an "underground" mood. For the female models, gloss and glitter were added to the lips to create an impact. 

Hair
The hair was styled to match the fashion and to accentuate the various types of personalities that coexist, such as boldly upswept, flowing styles and knotted updos.

Product used
Eyeshadow: SHISEIDO Makeup Pop Powder Gel Eyeshadow 04 Sube-Sube Beige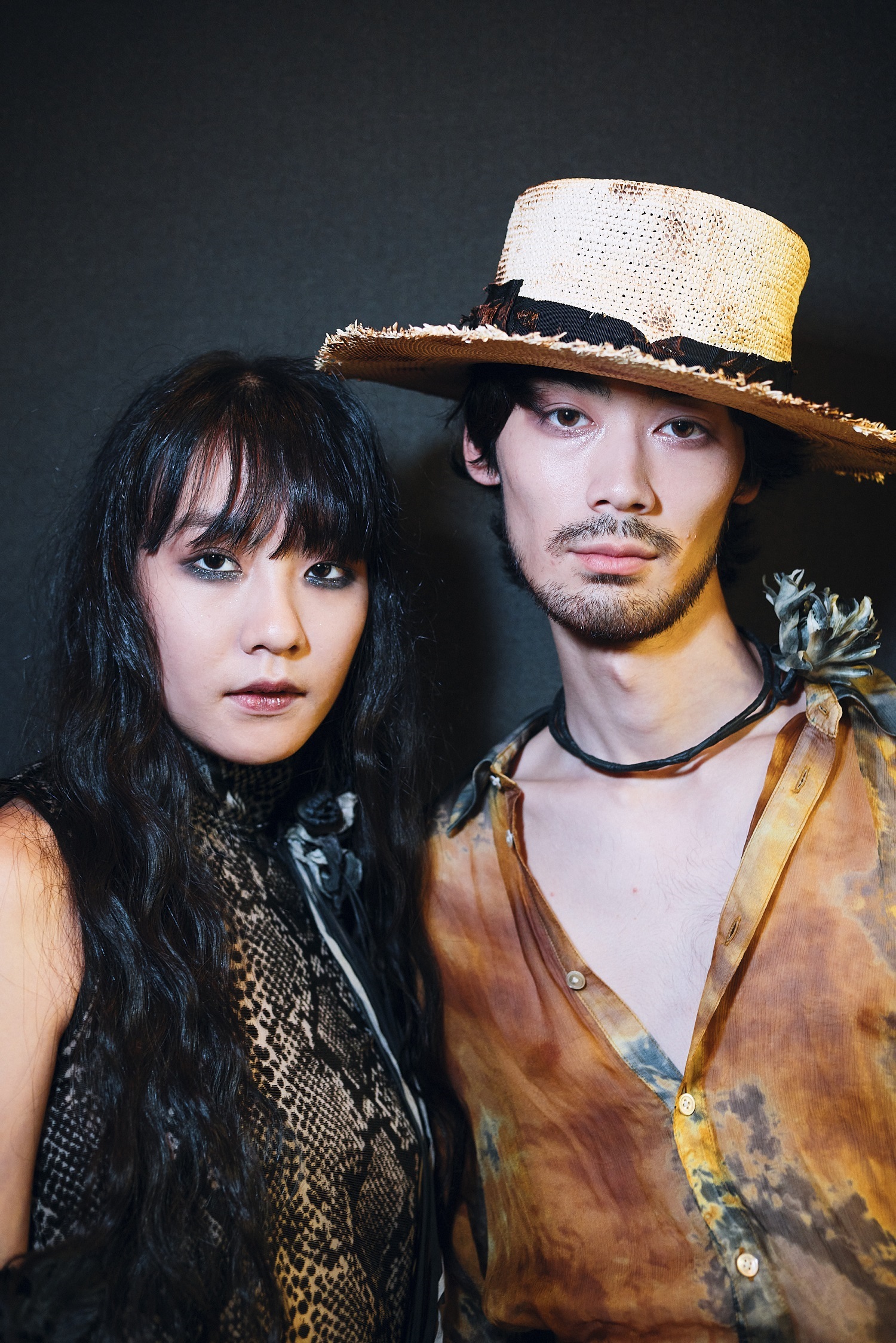 HEōS 
The theme of the show was NIBROLL, inspired by Ryu Murakami's novel "Almost Transparent Blue" about young people, who wish to be something they are not while leading self-indulgent lives, finding "hope" beyond their bitterness and sense of emptiness. For this collection, the designer Shoma Akatsukigawa's own roots were superimposed on the story and expressed in fashion.

While maintaining the elegant, vintage-inspired mood typical of HEōS, the collection mixed elements of casual American fashion with camouflage, python print, and Western boots reminiscent of the novel's setting. The finale was a fantastical production with fireworks falling from the ceiling, expressing the light brought by hope.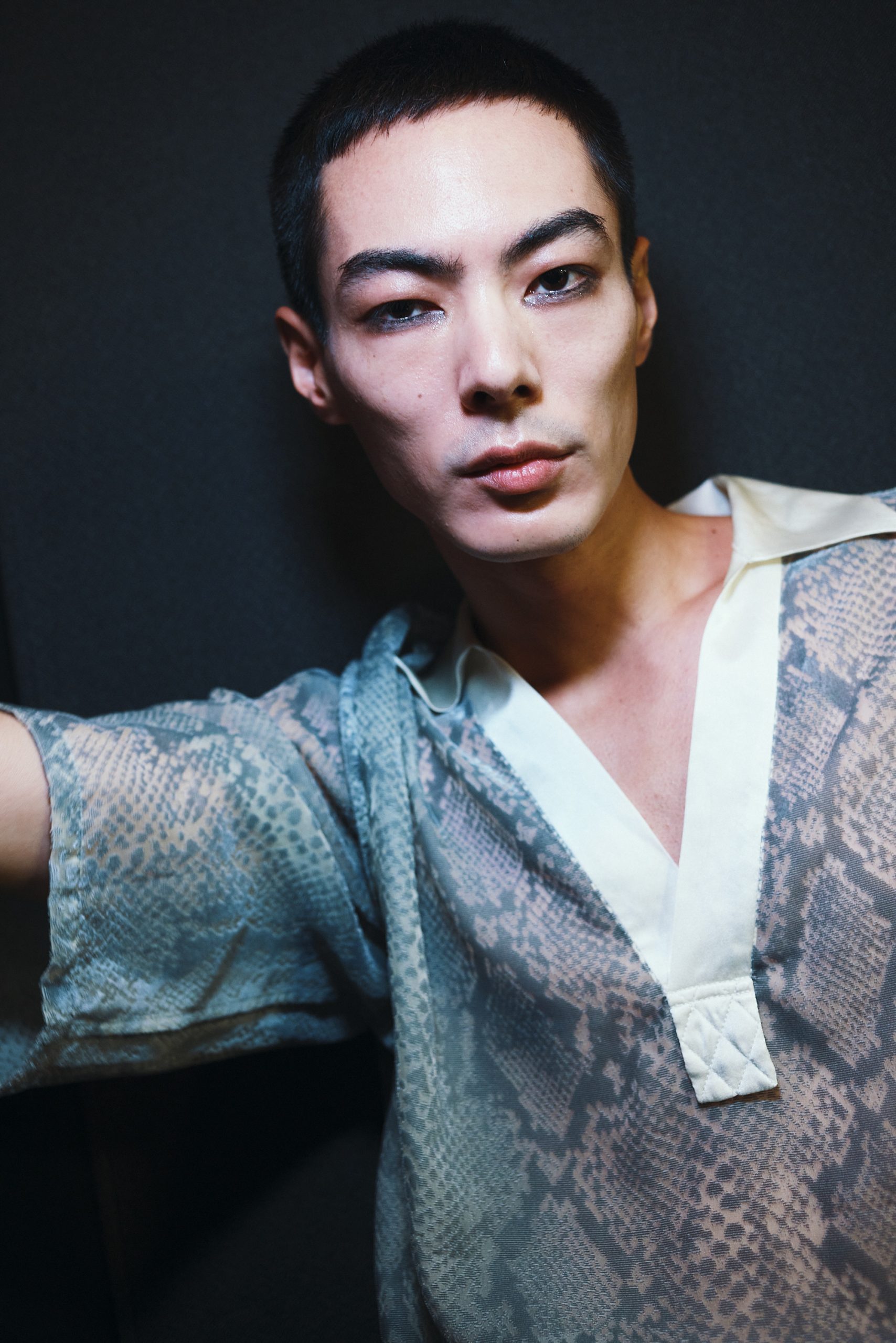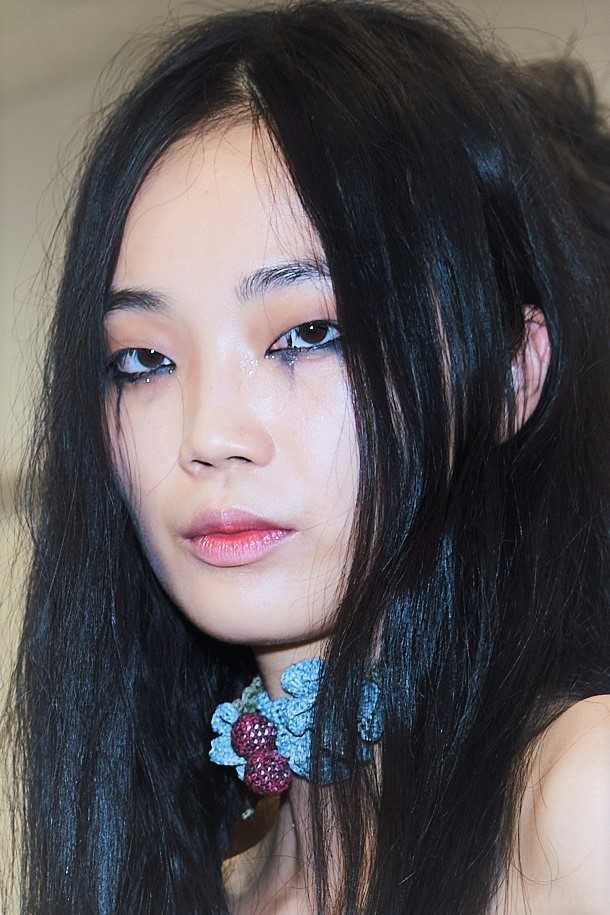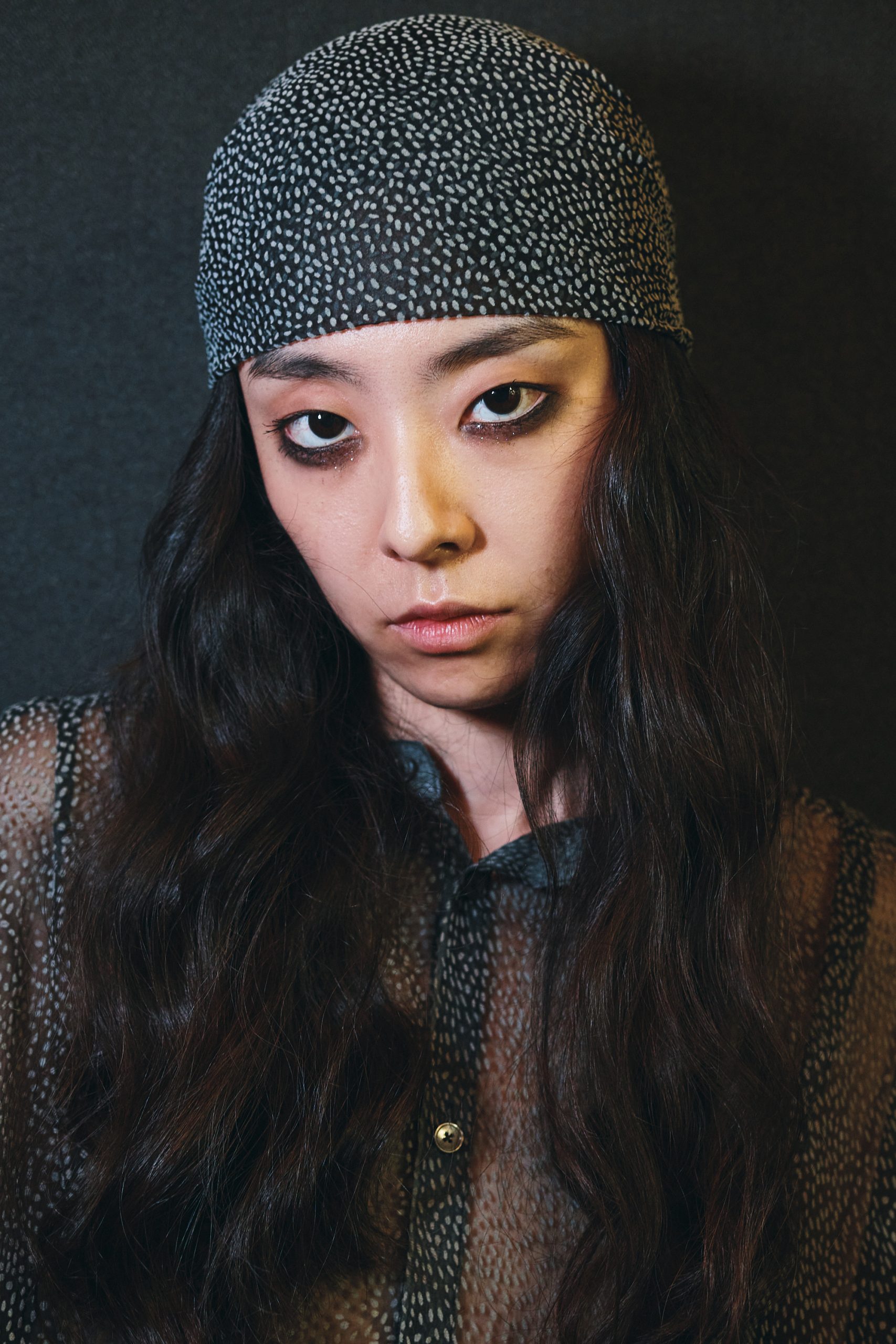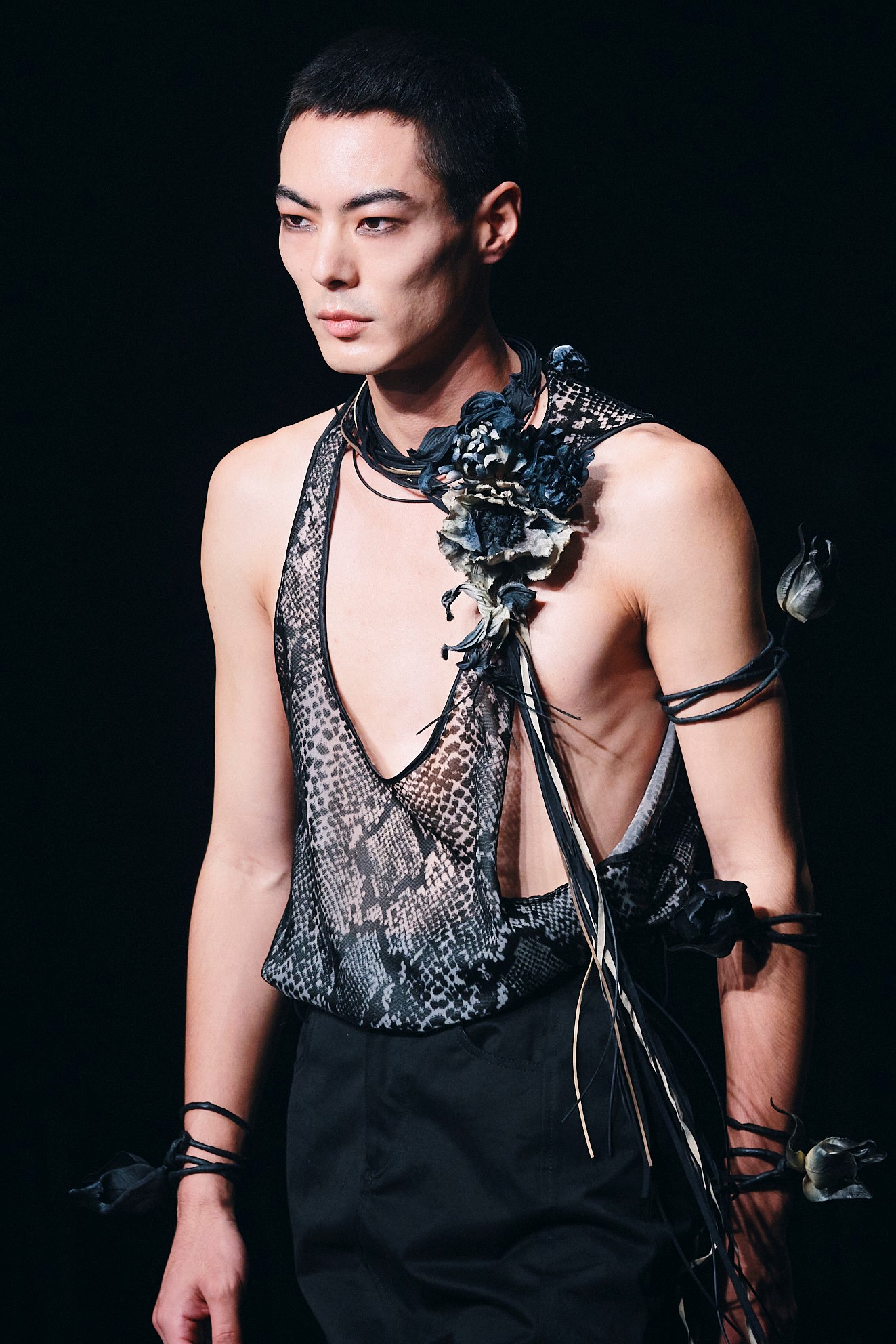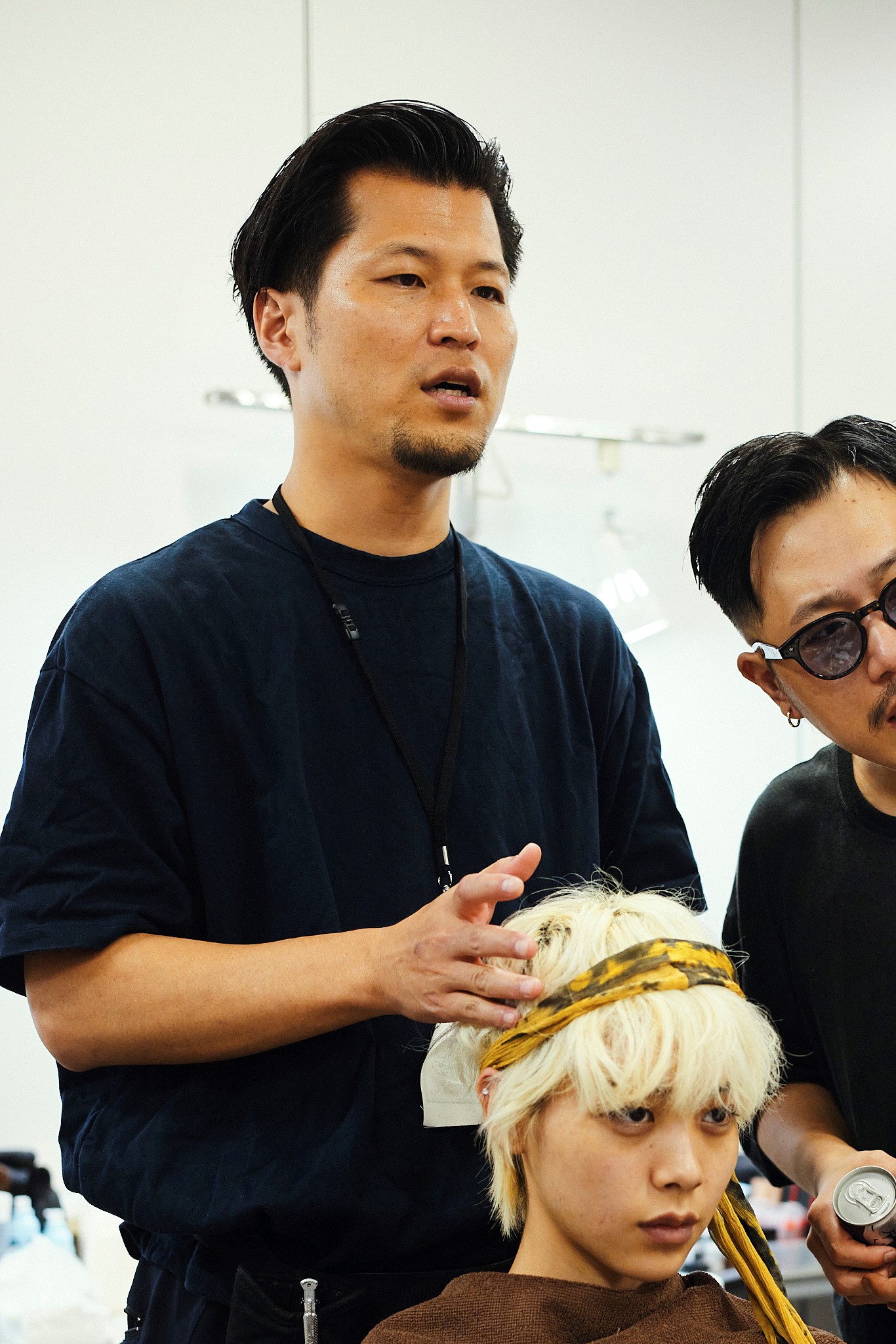 Hair&Makeup led by Teruaki Shinjo
The hair and makeup were inspired by the background and characters in the novels, expressing a decadent yet somehow sexy and romantic mood.

Makeup
Tear-stained, smudged eye makeup

Shadows were emphasized for the eye makeup created to match each model. Glitter was randomly layered on and tear marks were expressed with makeup to create a smudged finish.

Hair
The hair was styled with a dry, disheveled texture, bringing out the unique mood of the individual. The hairstyles for the female models were designed with various nuances to accentuate the character of the individual.


Products used
Eyes:SHISEIDO Makeup Pop Powder Gel Eyeshadow 04 Sube-Sube Beige

Lips:SHISEIDO MAKEUP TechnoSatin Gel Lipstick 411 Scarlet Cluster/412 Energy Surge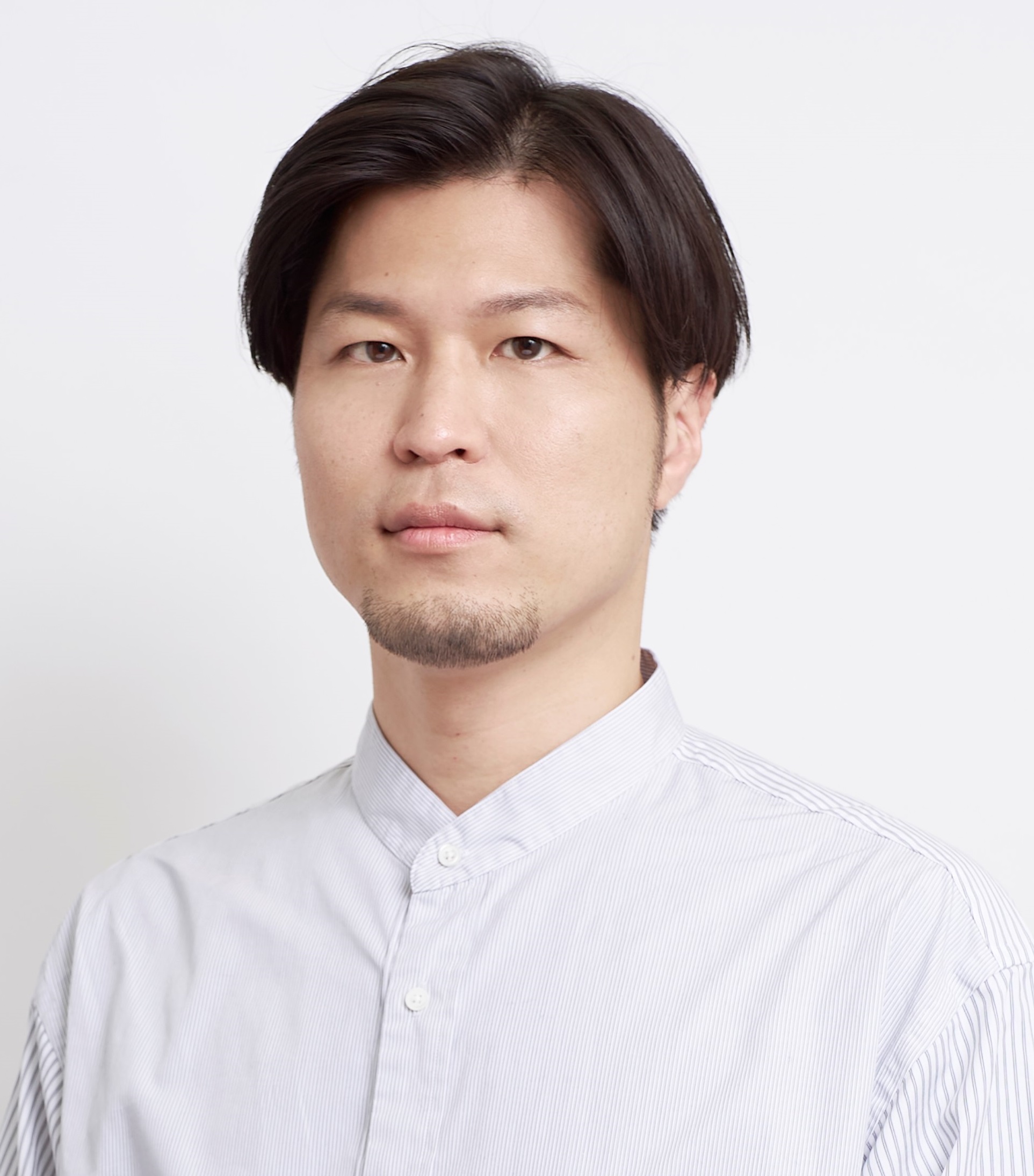 SHISEIDO HAIR&MAKEUP ARTIST

Works on collections in Japan and abroad, shares beauty trends and develops men's products