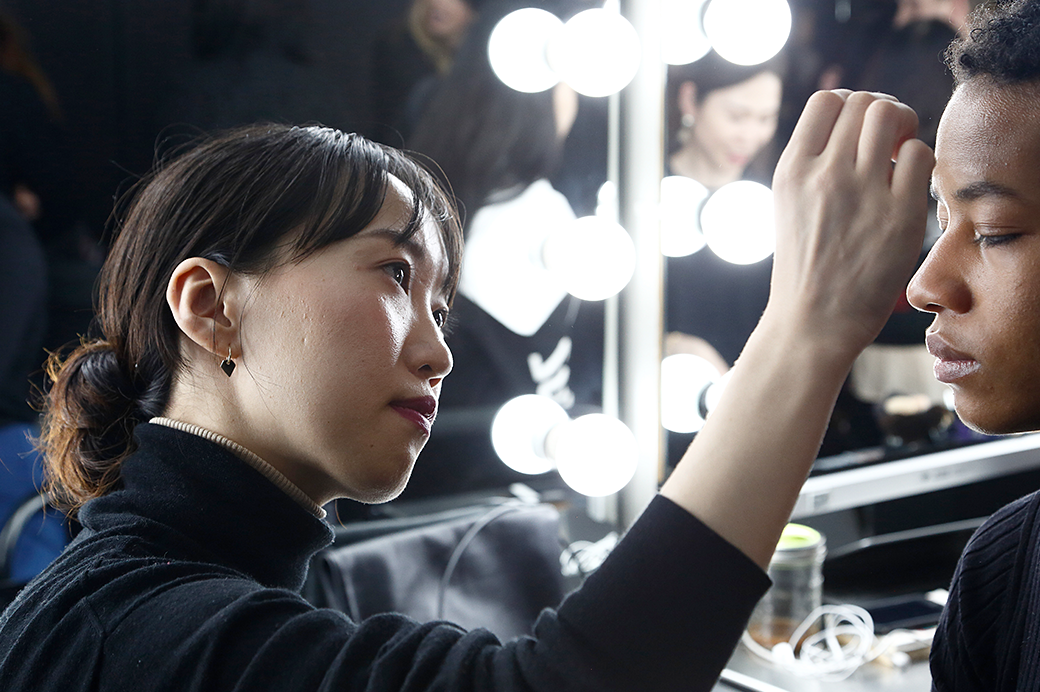 Chizuru Fukuike
SHISEIDO HAIR&MAKEUP ARTIST
Artist who also gathers and shares information on beauty trends, connecting them to the world of business
Fukuike Chizu is actively working in the fashion magazines and at the fashion shows of Tokyo and Paris. She is collecting, transmitting beauty trend information and specializes in beauty and fashion.

In Shiseido, after being in charge of product planning for the brands such as SHISEIDOat present, she works for the advertising and commercial films of the brands such as Clé de Peau Beauté

Her adoration for advertising of Shiseido and overseas cosmetic brands, also for the works at fashion shows, moved her to work in the production side. At her worksite, she is always positive and stoic. She makes a clear pathway to the goal and be conscious about teamwork. She feels satisfaction when the trend connects with business. She has an experience of working at the backstage of HERMÈS fashion show, supporting makeup artist Dick Page who was the artistic director of the brand SHISEIDO at that time.

She adores Francoise Nars, who is the founder of brand NARS and wants to be a person who will create makeup-fashion into a business. In private she appreciates to watch arts and to learn English conversation.
Joined Shiseido in 2012.
Advertising

SHISEIDO / Clé de Peau Beauté
Magazines

WWD Beauty / ELLE / SPUR / VOCE / SO-EN / MAQUIA / FASHION EDGE / BAILA / SEVENTEEN / HAIRMODE / Singapore NYLON / ar / BITEKI / HANATSUBAKI etc.
Show&Event

〔PARIS COLLECTION〕

HERMES / Rochas / Koche / NEHERA / UNDER COVER / CYCLAS / MARIMEKKO

〔NY COLLECTION〕

Narciso Rodriguez / BEVZA / Creature of Comfort / Claudia Li / Alejandra Alonso Rojas / RHIE / A company

〔TOKYO COLLECTION 〕

Dolce & Gabbana / VIVIANNO SUEMIDDLA / Asian Fashion Meet Tokyo / F.CE.