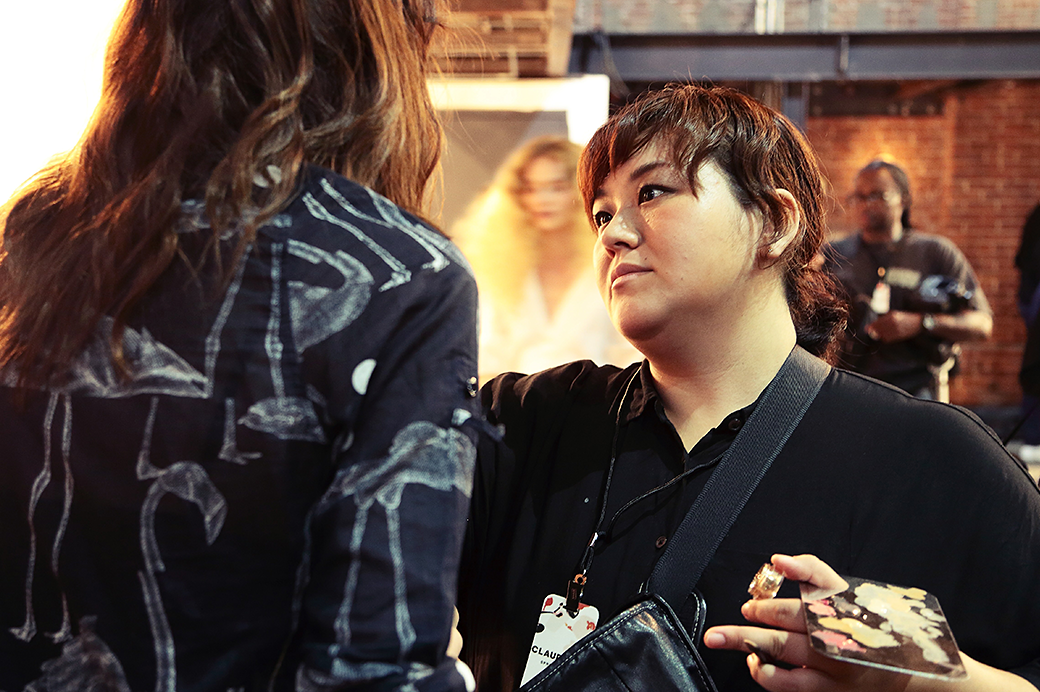 Reiko Ito
SHISEIDO HAIR&MAKEUP ARTIST
Renowned for creating healthy, edgy makeup for actresses and models. Works around the world, particularly in Asia
Reiko Ito specializes in a healthy yet cutting edge makeup. In the fashion show seasons, she takes in charge of leading makeup artist of many fashion shows and is well known by fashion designer of in and out of Japan. From the works of the fashion shows and at fashion magazines such as Vogue girl and ELLE, her one-point makeup technique beauty which includes the mode and trend is very popular. She is targeting to make a healthy and modern makeup which will express the maximum beautiful features of the person.

In the company Shiseido, she takes in charge of the brand SHISEIDO, which covers 85 countries of the world. Not only she takes in charge of the product development, but she also works globally for the advertising photo shootings and training mainly in Asian countries for the brand. Her easy to understand explanation of combining the theory of Shiseido and the trend is viral and making many appearances at beauty seminars annually.

Joined Shiseido in 2002. Shiseido Hair & Makeup Artist. Graduated from Shiseido Beauty Academy.
Advertising

SHISEIDO MAKE UP / d program / SHISEIDO WHITE LUCENT / PRIOR / UNIQLO / ettusais
Magazines

VOGUE / VOGUE girl / ELLE / SPUR / VOCE / MAQUIA / SO-EN / FRAU / et Rouge / otona MUSE / BAILA / SWEET / OGGI / HAIRMODE / HANATSUBAKI etc.
Show&Event

[PARIS COLLECTION]

Issey Miyake / Limi feu / Thom Browne / Belutti / VITOR&ROLF / Christian Wijnants / MUGLER / ADAM KIMMEL etc.

[NY COLLECTION]

Zero Maria Cornejo / ZADIG&VOTAIRE / Vera Wang / Narciso Rodriguez/ Creatures of Comfort / Theatre Products / YUNA YANG / Lauren Manoogian etc.

[TOKYO COLLECTION]

Dolce & Gabbana Alte Artigianalità in Tokyo / Beautifl People / tiit / AKIKO AOKI / MAN WOMAN / HIRIKO KOSHINO etc.
Award

2006 Hair Mode Magazine Best Hair Stylist Award
Related Information

LOOK BOOK: AKIRA NAKA / KAMISHIMA CHINAMI / YELLOW / SOMARTA

CELEBRITY: Hana Matsushima / Mieko Harada / Alina Zagitova / Rina Fukushi / Sisyu / Yuki Matsuda / Cecil Kishimoto / Reika Kirishima / Eimi Kuroda / Saki Takei / Loveli etc.