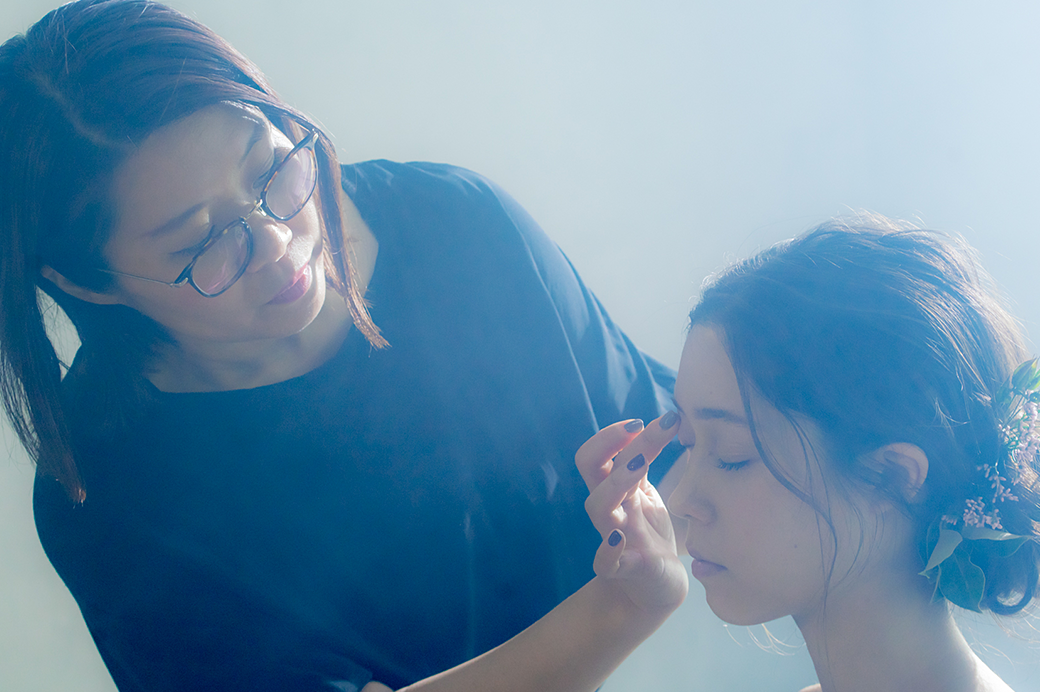 Hiroe Mishima
SHISEIDO HAIR&MAKEUP ARTIST
The master of creating new bridal beauty
Hiroe Mishima is the expert of New Bridal Beauty. She creates and transmits information of new bridal beauty, which is the merge of traditional Japanese style and modern bridal.

In 2018, she became the bridal beauty artist for Shiseido Beauty Salon. Her motto is to stand firmly but silently beside the protagonist of that beautiful, memorable day of life, such as weddings and parties.

Joined Shiseido Beauty Salon in 2000. Shiseido Hair & Makeup Artist.
Award

2007 NHDK (Nihon Hair Design Kyokai) Contest National Competition MARIE Division Grand Prix Winner

2009 NHDK (Nihon Hair Design Kyokai) Contest National Competition MATOME Hair Category Grand Prix

2010 NHDK (Nihon Hair Design Kyokai) Contest National Competition Cut Section, Excellence Award 3rd

2013 JHA (Nihon Hair Design Kyokai) Best Newcomer Award

2015 All-Japan Wedding Beautician Association, Kimono Total Contest Grand Prize
Related Information

Brand: Senka (Eiko Koike - Hair) / Prior (Nobuko Miyamoto - Hair Make) / Maquillage / Aqua Label