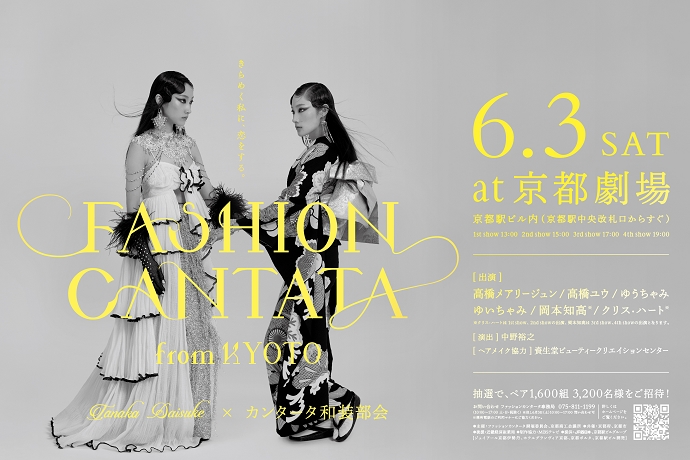 [Start of ticket lottery application] Fashion Cantata from KYOTO 2023
Yumiko Kamada will serve as the hair & makeup lead with full cooperation from the Shiseido hair and makeup team.
Yumiko Kamada

Hirofumi Kera
The 29th Fashion Cantata will be held at the Kyoto Theater on Saturday, June 3, 2023.
Application for the ticket lottery to see the show has started. For details, please visit the Fashion Cantata from KYOTO website to apply.
*Please note that the website is only available in Japanese.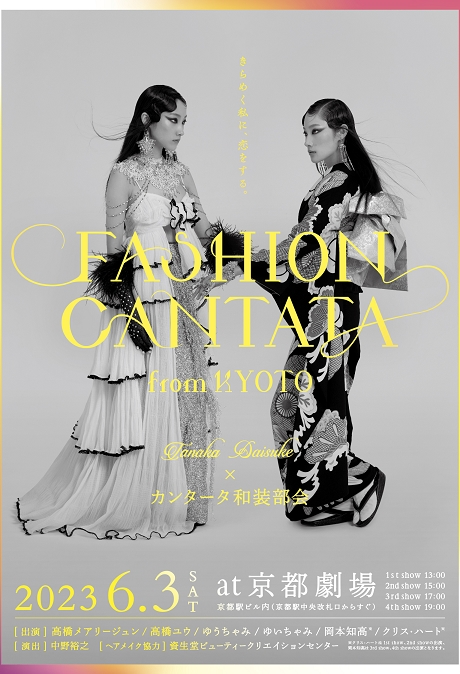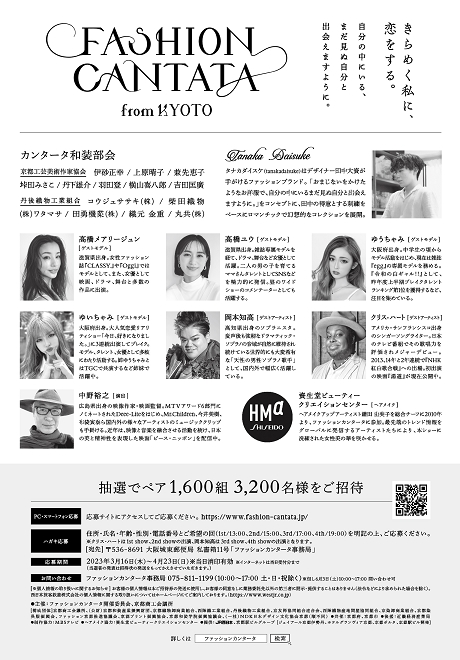 Fashion Cantata from KYOTO 2023
The theme of the 29th edition of Fashion Cantata from KYOTO, which aims to spread the charm of Kyoto's traditional kimono and to promote cultural exchange with Western clothing that represents the world, is "fall in love with my sparkle."

Shiseido senior hair & makeup artist Yumiko Kamada, who has been in charge of the hair & makeup for the show since 2010, will serve as chief hair & makeup artist, leading a team of Shiseido hair & makeup artists.

The lottery for tickets has started on the official website. If you would like to see the show, please apply.
Date
Saturday, June 3, 2023
Venue
Kyoto Theater
*In the Kyoto Station building (immediately outside the Kyoto Station central ticket gate)
Showtimes
1st show 13:00
2nd show 15:00
3rd show 17:00
4th show 19:00
Application deadline
Sunday, April 23, 2023

* Valid for same-day postmarks
※ Online applications must be received by the end of the day.
Please see the official website for details.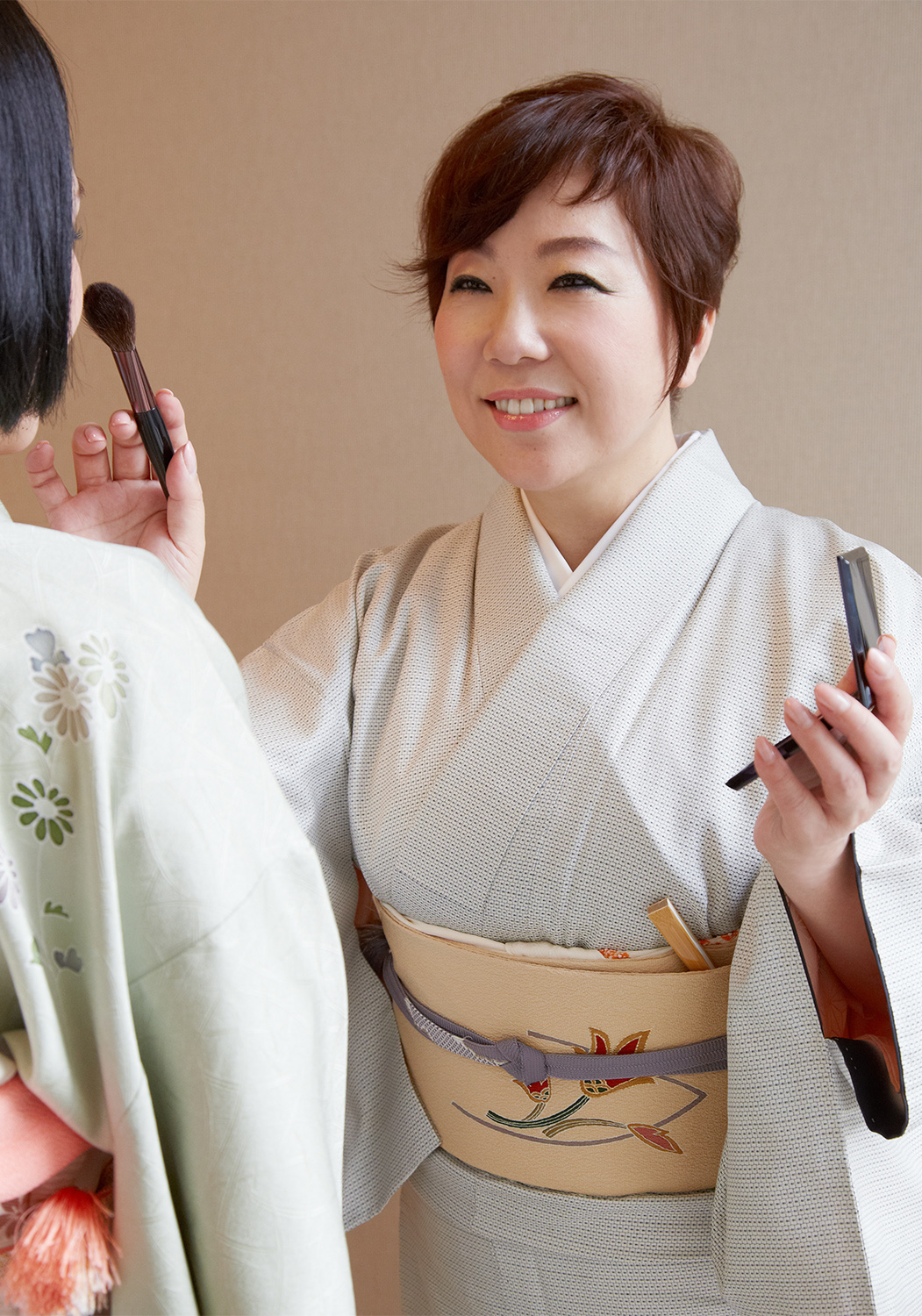 SHISEIDO SENIOR HAIR&MAKEUP ARTIST

Leading luxury hair and makeup artist. "Beauty has no limits, crossing borders to enrich people's hearts"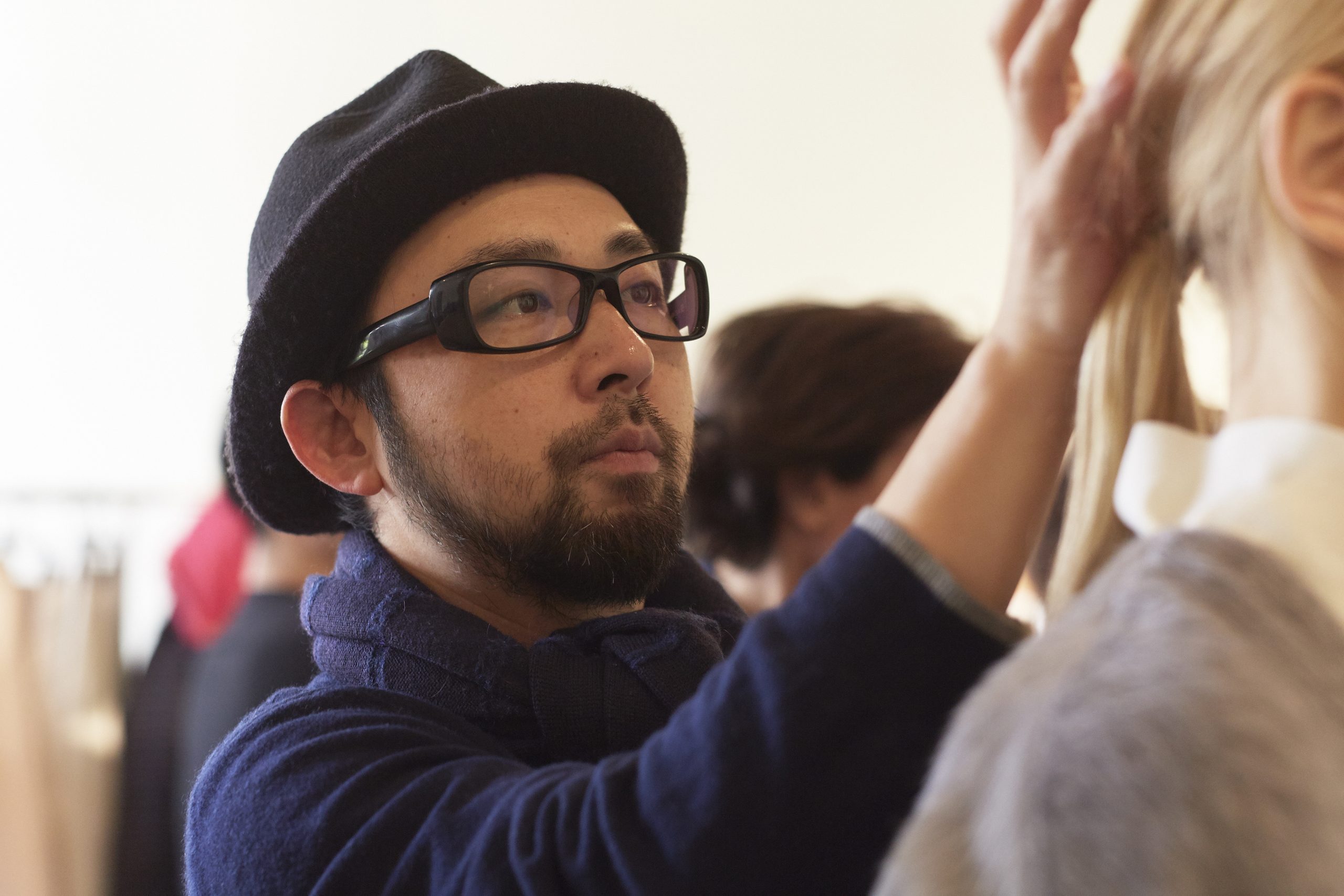 SHISEIDO TOP HAIR&MAKEUP ARTIST

Artist with an original sense of creativity developed with numerous masters. The first artist to hold a solo exhibition at a public museum in Japan