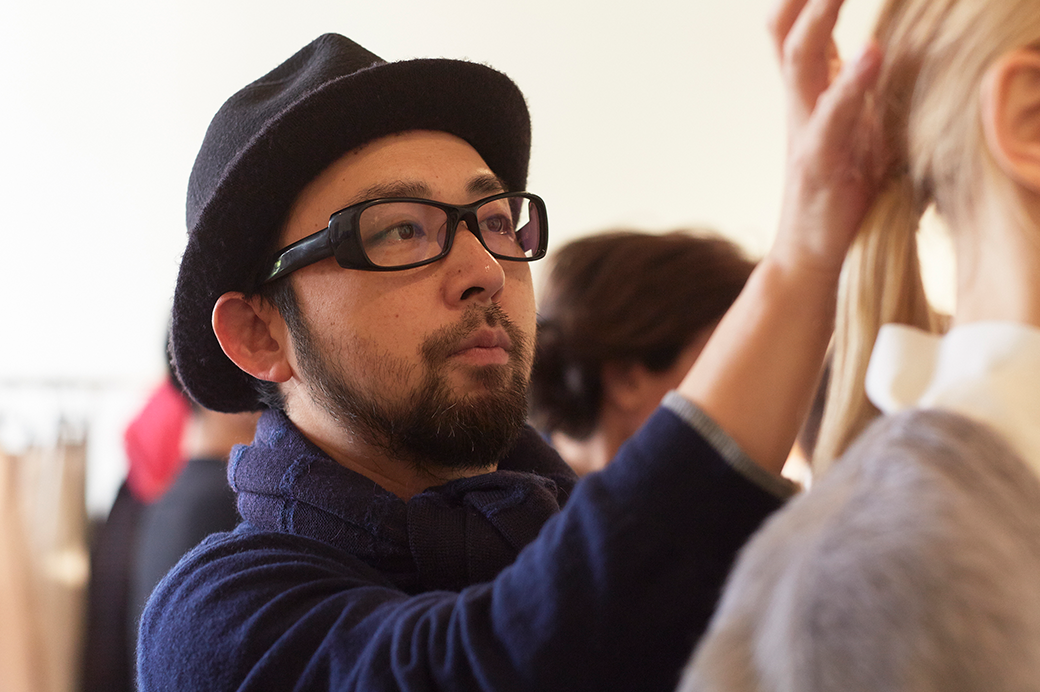 Hirofumi Kera
SHISEIDO TOP HAIR&MAKEUP ARTIST
Artist with an original sense of creativity developed with numerous masters. The first artist to hold a solo exhibition at a public museum in Japan
Kera Hirofumi has an excellent reputation for his technique of creating various textures. He works in various areas for hair makeups of fashion magazines, at the backstage of fashion shows in New York, Paris, and Tokyo, and artworks for a musician, seminars, and hair shows. He adapts designs from natural to creative.

He is making collaboration with various genre of artists such as: Yasumasa Morimura (one the most famous Japan modern artist), Teshigawara Joichi (photographer and Japanese flower artist) and Kanroku [ningyo-zukai (puppeteers) of Ningyo Joruri (Japanese puppet show.)] In 2019 he had made the first private exhibition as a hair makeup artist at a public museum and introduced in many media as the artist who raised the culture value of hair and makeup.

In the company Shiseido, he is in charge of the brand TSUBAKI. He says he would like to overpass the client's expectation with a relaxing style.

Joined Shiseido in 1992. Shiseido Top Hair and Makeup. Director of Intercoiffure Japan Graduated for Shiseido Beauty Academy. Vice-chairman for New Hair Mode creative project of Nihon Design Kyokai (NHDK.) Senior instructor of Japan Beauty Method Association.
Magazines

VOGUE / Commons & sense / GINZA / SPUR / VOCE / SO-EN / FRAU / HARPER'S BAZAAR / HAIRMODE / SHINBIYO / BOB / Hyakunichiso / HANATSUBAKI etc.
Exhibition

2013 Alfa Romeo I AM GIULIETTA. THE DRIVE ART EXHIBITION (Aoyama, Tokyo)

2016 Photo exhibition Hirofumi Kera x Joichi Teshigahara - Flowers blooms me (Shibuya Hikarie, Tokyo, 8 / CUBE1,2,3)

2017 Mangasia: Wonderlands of Asian Comics curated by Paul Gravett and developed by The Barbican Center (exhibiting works for exhibition until 2022)

2019 May I Start? Cross-border hair and makeup of Hirofumi Kera (The Museum of Modern Art, Saitama)
Award

2000 Hair Mode Magazine Best Hair Stylist Award of theYear

2009 JHA (Japan Hair Dressing Awards) Grand Prix

2013 Intercoiffure Night Award