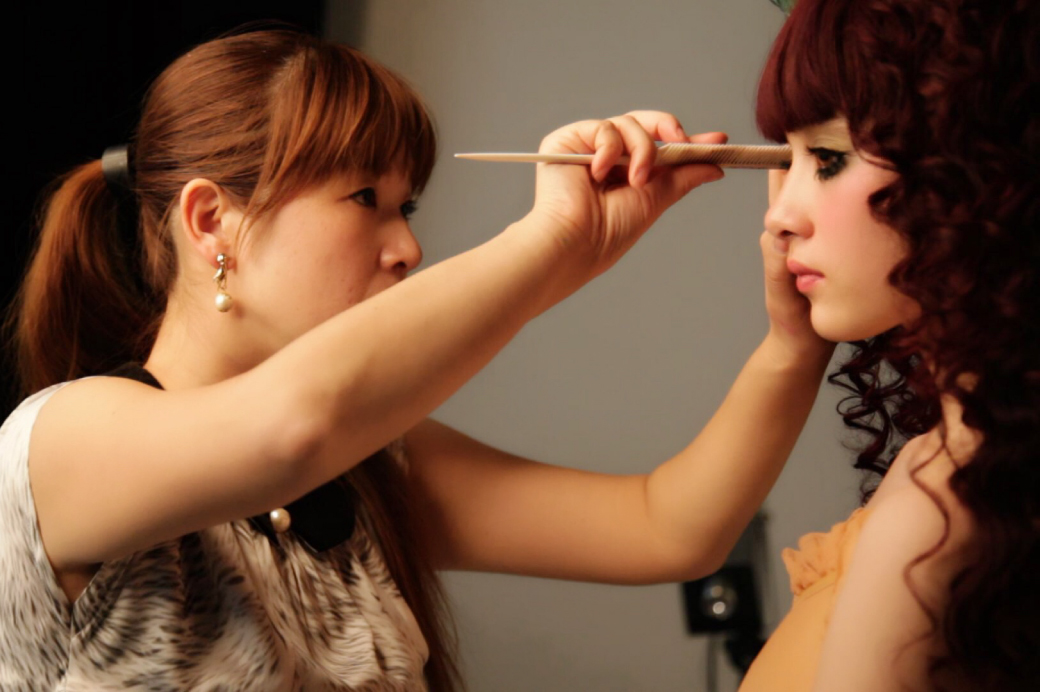 Sawako Yuri
SHISEIDO HAIR&MAKEUP ARTIST
Captures the hearts of many with her unique 'kawaii' perspective. She is known for creating hair and makeup looks that make your heart flutter.
Sawako Yuri had been working for the brand Majorica Majorca, and recently she is working for: the product planning, movie and photo shootings, and creation of beauty methods for the brand ELIXIR. She also actively works at the backstage of fashion shows in New York, Paris, and Tokyo.

She makes a creative direction for her works and making many crossover collaborations works such as: with illustrators Akira Uno and Yoko Hasegawa, a painter Yuko Higuchi and a papercutting artist Ayame Kikuchi.
To present those collaoration works she had organized 1st Yuri-Kana exhibition in 2013 and 2nd in 2016 at Hikarie in Shibuya, Tokyo. Also, this exhibition was held in Korea and Thailand. In 2019 she held another different exhibition named Yuri Fetish~A corridor of KAWAII.

Shiseido Hair & Makeup Artist.
Magazines

VOGUE JAPAN, SO-EN, SPUR, MAQUIA, BITEKI, anan, Can Cam, MORE, KATEIGAHO, SPOON, etc.
Exhibition

Sawako Yuri x Masato Kanazawa Yurikana Exhibition by Majolica Majorca (October 30 - November 11, 2013)

Sawako Yuri x Masato Kanazawa Yurikana Exhibition II by Majolica Majorca (April 20- May 8, 2016)
Books

2011 MAJOLICA MAJORCA Voyage (Poplar Publishing Co., Ltd.)
Others

2019 ELEVENPLAY Dance Installation Nu. (SPIRAL Garden)                                              

2019 16K movie 「MUSEUM RED」「self me」for the world's largest Crystal LED display of 16K x 4K (19.3m x 5.4m) at S/PARK in Shiseido Global Innovation Center.
Related Information

Brand: Majolica Majorca Makeup Director (- 2017) / ELIXIR reflet

Series: Quarterly HANATSUBAKI BEAUTY INSPIRATION ART (2016 -)