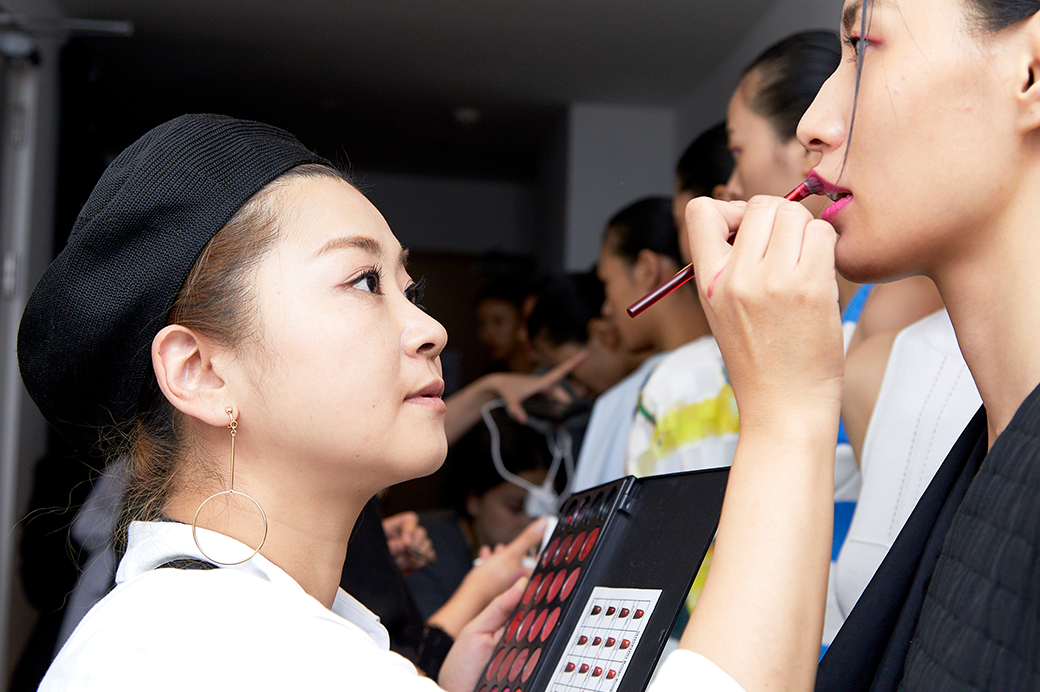 Ishizuka Yuka
SHISEIDO HAIR&MAKEUP ARTIST
Collection makeup artist and lecturer. "I want bring people joy through my hair and makeup"
Ishizuka Yuka had worked at Hair-makeup Salon MASA and now working globally as the hair makeup artist in the fashion shows of New York and Shanghai. In the company Shiseido, she is in charge of advertising for brand Za and also is the tutor for the visiting Chinese artists and salon course of Shiseido Hair and Makeup School, SABFA.

She had a curiosity to the artist works from younger ages as her grandfather was a painter. Her motto is to make excellent communication in a smooth and happy way and complete the works. She feels great satisfaction when she was in the part of the happiness of the models and customer when she completed her works. Also, she would like to contribute to world peace by hair and makeup.

Joined Shiseido in 2005. Shiseido Hair Makeup Artist.
Magazines

HANATSUBAKI / SO-EN
Award

2005 NHDK (Nihon Hair Design Kyokai) MATOME Hair Category 3rd place

2006 NHDK (Nihon Hair Design Kyokai) MATOME Hair Category Grand Prix

2007 Awarded the annual contest on Hair Mode magazine
Related Information

Brand: Aqua Label (2010 Spring Arisa Mizuki) / Chinese Makeup Brand AUPRES (2009SS, 2010SS / AW) / The Collagen (2009SS / Winter, 2010 Hana Matsushima, Melody Yoko, etc.) / d Program (2009AW)